Exclusive
Better Stick To Their Day Jobs! Kendall & Kylie Jenner's 'Garbage' Book Brings In Dismal Sales, Reviews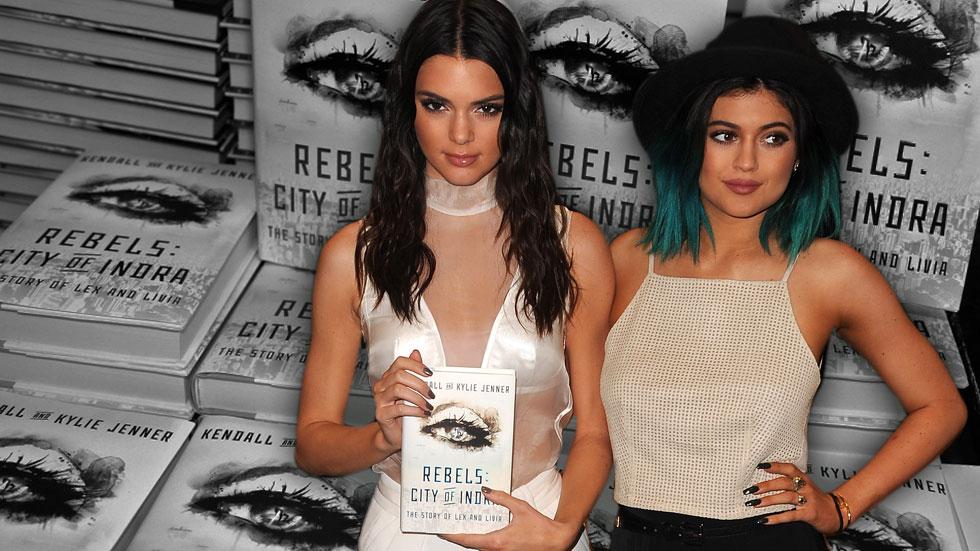 Snooki, Demi Lovato, and Nicole Richie are all New York Times bestselling authors. But the Kardashian spin machine — and a ghost writer — couldn't help Kendall and Kylie Jenner achieve success as authors. In fact, RadarOnline.com has learned, three months after their book Rebels of Indra was released, it's a certified flop!
According to data from the Nielsen BookScan, obtained by Radar, the Jenner sister's tome, penned with help from author Maya Sloan, has sold just 13,000 copies since going on sale in June. (Nielsen's book data accounts for approximately 75% of book sales.)
Article continues below advertisement
In comparison, Kate Gosselin sold twice that amount of her book, I Just Want You To Know, in roughly the same time span in 2010, which Jim MIlliot of Publishers Weekly called "not that impressive" at the time.
And fellow reality star Lauren Conrad sold nearly 500,000 copies of her two novels in just over one year after their publication.
Even more embarrassing for the Jenners, their attempt at dystopian fiction sits at a measly 9,556 on the Amazon sales chart, and is ranked two of five stars with 136 customers weighing in with reviews.
"Garbage from start to finish," one reader wrote. "Don't bother wasting your time or money on this piece of trash. The trees that died to make this would have been better off as toilet paper."
Others slammed it as "unoriginal," "blatantly stupid," "dumbed down" — in short, "the worst book ever."
The Jenners aren't entirely to blame as Sloan had a heavy hand in crafting the book. But she insisted they were equal partners.
"People are trying to take this away from the girls," she said. "But most art is collaborative. It was never like, 'Maya go off and write ten chapters and send them back to us.'"
Do you think the girls should write a sequel or give up penning books for good? Let us know in the comments!