Marryin' Manson: Woman, 26, & Infamous Murderer Have License To Wed, As She Says, 'I Love Him'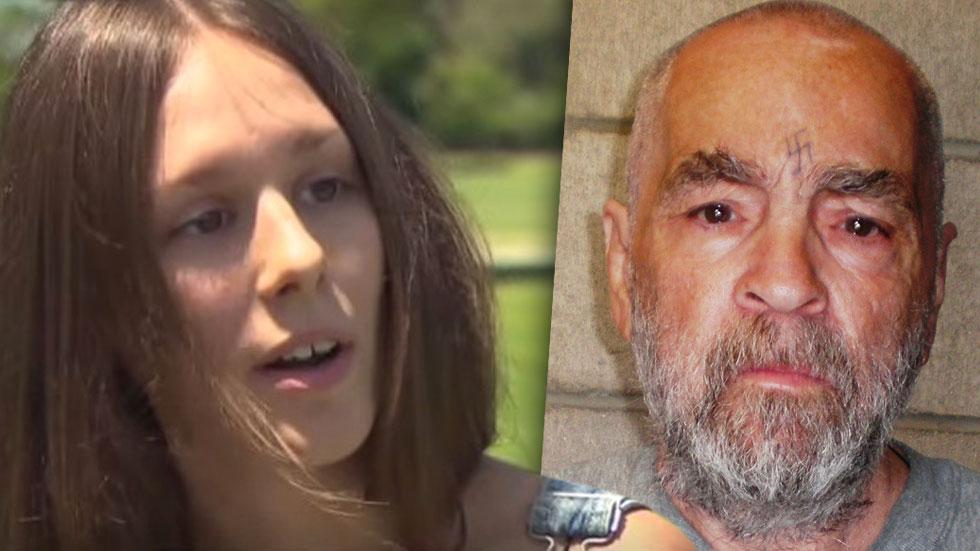 Notorious murderer Charles Manson has received a license to wed Afton Elaine "Star" Burton, a 26-year-old woman who regularly visits him behind bars in Kings County, Calif., and runs websites proclaiming his innocence.
Manson, 80, and Burton have 90 days from the Nov. 7 date they received the wedding license on to tie the knot, or they would have to apply for the license again.
Burton left her native Midwest at the age of 19 to be closer to Corcoran, Calif., the city where Manson's serving his lifetime prison sentence.
Article continues below advertisement
Calling herself "Star," the Illinois native told the AP she'll marry the serial killer in December.
"Y'all can know that it's true … it's going to happen," the bride-to-be said. "I love him, I'm with him. There's all kinds of things."
Interestingly, Manson distanced himself from the marriage talk a year ago in a Dec. 2013 chat with Rolling Stone, calling Burton's previous claims "a bunch of garbage" and "trash we're playing that for public consumption."
Burton on Monday said of Manson's Rolling Stone quotes, "None of that's true" — adding that the couple would already be married had Manson not been involved in "some situations" at the prison.
Watch the video on RadarOnline.com
Visit NBCNews.com for breaking news, world news, and news about the economy
Terry Thornton, a spokeswoman for the California Department of Corrections, said that this past February, Manson racked up three prison infractions in connection with threatening staffers, declining to give authorities a urine specimen, and having a weapon in his possession.
Article continues below advertisement
Manson, under the terms of his sentencing, would not be allowed to have conjugal visits with his new bride should they wed.
Burton said her main motivation for tying the knot with the infamous murderer would be to have increased access to privileged information, in hopes of paving the way for his potential release.
"There's certain things next of kin can do," she said, adding she feels Manson is innocent and would receive a retrial with her assistance.