Exclusive
Speak Now Or Forever Hold Your Peace! Horrified Mom Of Woman, 26, Who Got Engaged To Notorious Serial Killer Charles Manson Speaks Out: 'This Is Not The Life That We Chose For Our Daughter'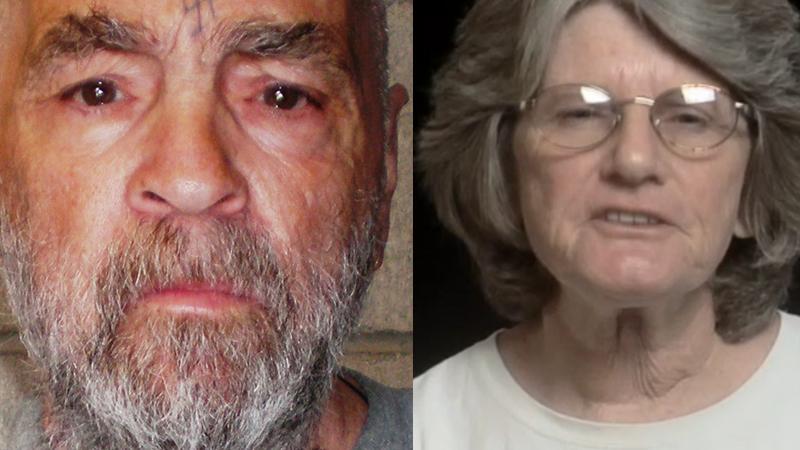 Charles Manson ordered the most notorious serial killings in American history forty-five years ago today. But as the families of the victims mourn the anniversary of their brutal murders, he's preparing to get married! Manson recently got engaged from behind bars to Afton Burton, 26. And now, her mother is speaking out in the hopes of stalling the ceremony.
The killer's potential mother-in-law, Melisa Burton, 47, said in an exclusive interview, "I prefer that they not get married. This is not the life that we chose for our daughter. By no means, you know? I had other hopes and dreams for my first child."
Article continues below advertisement
Sadly, Burton added that she's powerless to stop her daughter from marrying the 79-year-old evil mastermind.
"You can't dictate the course that they take -- they choose their own lives," she admitted.
Manson is spending the 45-year anniversary of the brutal 1969 murders that left seven dead, including movie director Roman Polanski's actress wife Sharon Tate, at Corcoran State Prison in California -- where Afton moved nearly seven years ago to be closer to him.
Although he frequently comes up for parole hearings, he's sure to die in prison.
Afton's mother said that her daughter's bizarre obsession with the maniac blossomed in high school when she learned of Manson's environmental beliefs and began exchanging letters with him.
Afton was only 19 years old when she left home with $2,000 in savings, adopted the groupie style name "Star," and then started visiting Manson in prison.
Article continues below advertisement
Many believe Afton bears a resemblance to one of Manson most notorious disciples, Susan Atkins, who died in prison of brain cancer in 2009 at age 61.
Two of her two other accomplices, Patricia Krenwinkel, 66, and Leslie van Houton, 64, remain behind bars serving life sentences for murder. Both are eligible for parole in 2018.
Meanwhile, Afton told Rolling Stone in November about her love for Manson, "Yeah well people can think I'm crazy but they don't know. This is right for me. This is what I was born for."
The girl's mother and her dad Phil, 45, were blindsided last year when their daughter told them about the engagement, leading them to suspect that Manson, a master manipulator, hoodwinked their oldest child.
"My daughter is an extremely sweet loving person and that's why she is in the position she is in now," Afton's mother said.
Despite the concern, Burton communicates daily with her daughter, who rarely talks about Manson anymore despite visiting him every weekend. Manson even tried to cozy up to his potential in-laws years ago with phone calls and letters, but that has ended.
Article continues below advertisement
Burton describes her and Phil's predicament with Afton considering marrying Manson as an "extraordinary situation" because ""We don't have any friends that are going through the same type of the thing so there is really no one to talk about it with."
After seven long years of waiting for their daughter to change her mind, the Burtons have reluctantly accepted the situation.
"We love our daughter with our whole heart and …there is nothing that she can do that will turn us away from her ever," the devoted mom said. "It's not that we support everything that our children think and do but we love them and we will always be there for them no matter what."
She said, "My biggest prayer is that she'll be back home someday."