Charles Manson Skips Parole Hearing As Sharon Tate's Sister Fights To Keep Him In Prison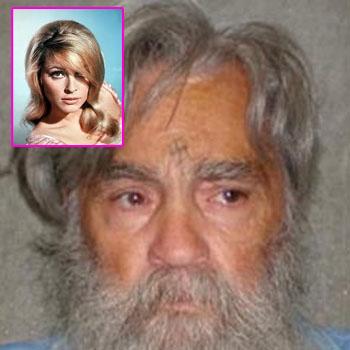 UPDATE: A California prison panel denied parole to mass murderer Charles Manson in his 12th bid for freedom on Wednesday, according to an Associated Press report.
Cult killer Charles Manson did not appear in court on Wednesday for his 12th parole hearing, but the sister of his most famous victim diligently spoke out demanding he stay behind bars.
Sharon Tate's sister, Debra, has spent the past four decades traveling to prisons scattered across California whenever the helter skelter killer is up for parole to remind the board of the depth of his evil.
Article continues below advertisement
"I've tried to take this thing that I do, that has become my lot in life, and make it have purpose," says the 59-year-old Tate, who was 17 in August 1969, when Sharon was butchered by members of the Manson family, reported ABCNews.com.
"I've been doing it for Sharon and the other victims of him for the last 40 years."
Debra's older sister and Roman Polanski's wife was eight-and-a-half months pregnant when she was stabbed 16 times in the Cielo Drive massacre, all the while begging for her unborn child to be saved.
As RadarOnline.com previously reported, Manson, now 77, is being considered for release for what may be the last time at a hearing held at the Corcoran State Prison in Central California.
If rejected, under current law he will not have the opportunity to apply again for another 15 years, by which time he will be 92.
"At his age, I think he doesn't care," said Deputy District Attorney Patrick Sequeira, who argued Wednesday against Manson's release. "He would be lost if he got out. He's completely institutionalized."
Article continues below advertisement
Rather than painting him as a larger than life monster, Debra hopes that the legend of the Manson family fades and they can been seen as simply cold-hearted killers.
"I would hope he would get the moxie to come to terms with the reality of his situation and not the myth. They were a bunch of renegade sociopaths that banded together and had one hot flame for a short period of time," she said. "It's important to me that I try to diminish and tarnish their status as urban legends. It's wrong, it's just plain wrong."