Secrets Of More Charles Manson 'Family' Murders Could Be Revealed On Tapes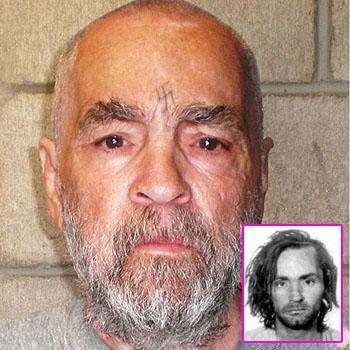 By Debbie Emery - RadarOnline.com Reporter
Infamous cult killer Charles Manson has been behind bars for more than 40 years, but police are hoping that old tape recordings of conversations between right hand man, Charles "Tex" Watson, and his former attorney could reveal hidden secrets of more murders.
The Los Angeles Police Department have been given permission to access eight cassette tapes containing hours of conversation between Watson and now-deceased Texas attorney, Bill Boyd, reported the Los Angeles Times.
Article continues below advertisement
U.S. Bankruptcy Judge Brenda T. Rhoades in Plano, Texas, granted the request but Watson's current lawyer still has 14 days to attempt to overturn the decision.
As RadarOnline.com previously reported, a California prison panel denied parole to 77-year-old Manson in April following his 12th bid for freedom.
The LAPD now believe that the taped conversations between Watson, who is currently in prison serving multiple murder convictions, and Boyd could provide evidence of unsolved murders tied to the Manson family.
Made in 1970 around the time that Watson was arrested for his role in a number of Manson-ordered killings, the tapes are part of a bankruptcy case involving Boyd's now-closed Texas law firm, explained Commander Andrew Smith. "When our detectives learned of those recordings they chose to seek them out. We think it's good police work to continue to pay attention to these cases."
"Tex" is currently serving a life sentence at California's Mule Creek State Prison, for seven counts of first degree murder and one count of conspiracy to commit murder, including the notorious 1969 butcherings of Sharon Tate, the pregnant wife of director Roman Polanski, and Rosemary LaBianca.