Etan Patz's Killer To Be Charged With Murder On 33rd Anniversary Of Boy's Disappearance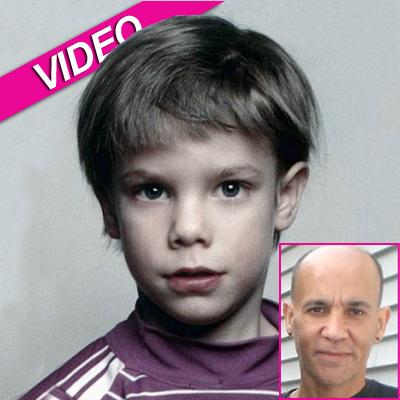 The man who police say confessed to kidnapping and murdering 6-year-old Etan Patz back in 1979 will be formally charged Friday and will face a judge in Manhattan on this, the 33rd anniversary of the little boy's disappearance.
In a tearful three hour confession, former stock clerk Pedro Hernandez told officials that he lured the child, who was walking to the bus stop for the first time alone, by promising to buy him soda. He then strangled Patz in the basement of where he worked. After the killing, he moved to New Jersey.
Article continues below advertisement
The 51-year-old was taken to Bellevue Medical Center for evaluation Friday, and he has been put on suicide watch.
SHOCKING PHOTOS: Elizabeth Smart Evidence In Kidnapping Case
"In the years following Etan's disappearance, Hernandez had told a family member, and others, that he had 'done a bad thing' and killed a child in New York," Police Commissioner Ray Kelly said.
Authorities had received an anonymous tip and the alleged killer was picked up on Wednesday night. He apparently made the confession to police and revisited the scene of the crime with officials.
Kelly added that there was "no reason at this time" to suspect that Patz had been sexually abused, but maintained that it was "unlikely" the boy's remains would be located because Hernandez told them he had put the child's body in the trash.
Neighbors close to Hernandez's home in Maple Shade, New Jersey said they were shocked by the developments and his sister Maria said her heart ached over her brother's arrest for the heinous crime.
Article continues below advertisement
Etan's parents, Stan and Julie Patz, still reside in the same apartment where their son lived before his disappearance and had not even changed their phone number in hope that their boy may someday try to contact them.
Because of the mystery that has haunted New York and gripped the country for many years, May 25 was named National Missing Persons Day by Ronald Reagan in 1983.
Etan's face was the very first missing child to be put on a carton of milk.