Man Arrested For Murder Of Etan Patz In 1979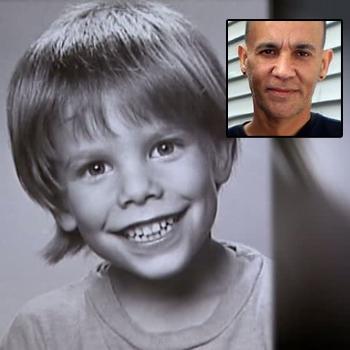 By Alexis Tereszcuk - Radar Entertainment Editor
A man has been arrested and charged with the murder of 6-year-old Etan Patz, 33 years after his death the police said on Thursday.
It's a mystery that haunted New York – and gripped the country – and now Pedro Hernandez, 51, has confessed to choking the little boy in 1979 and he was charged with the slaying of Etan, Police Commissioner Raymond Kelly said.
Article continues below advertisement
Kelly said that Hernandez told police he saw Etan on his way to school, promised him soda and lured him to a convenience store where he took him to the basement and choked him. 
"He was remorseful, and I think the detectives thought that it was a feeling of relief on his part," Kelly said.
"We believe that this is the individual responsible for the crime."
Earlier Thursday the police confirmed that they had New Jersey resident Hernandez in custody on Wednesday. His neighbors in Maple Shade, New Jersey said Hernandez lived with his wife and daughter who is in college.
When Etan Patz's disappearance gave rise to the nation's missing children movement, and his parents, Stan and Julie Patz, refused to move out of their home or even change their phone number in case their son tried to call them.
According to the Associated Press, Hernandez "had been tied to the case in the past, and investigators recently received a phone call with a new tip, according to the law enforcement official. The official gave no details on the tip."
Article continues below advertisement