Fox Film Executive's Disappearance Now A Murder Investigation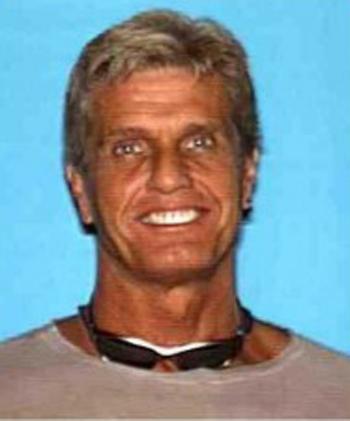 By Debbie Emery - RadarOnline.com Reporter
After over a week of fruitless searching, the investigation into the disappearance of Fox executive Gavin Smith has gone from a missing person's probe to a criminal homicide investigation, RadarOnline.com is reporting.
The 57-year-old film distributor who has worked on numerous blockbusters including Titanic, Avatar and the latest Star Wars series, was last seen on the night of May driving his Mercedes near his San Fernando Valley, California home, after staying with friends in Ventura county the night before. He was reported missing the next morning by his wife, Lisa, when he failed to come home to take his son to school.
Article continues below advertisement
Despite prior reports that no evidence of foul play had been found, according to Deadline.com, the Los Angeles Sheriff's Department is now considering it a murder case.
At 6'6" and 210 pounds, the former UCLA basketball star and father-of-three's imposing physical presence has had many wondering how he could have been overpowered.
On Tuesday, Lisa Smith appeared on Good Morning America to plead for any tips on what could have happened to Gavin. "We want you to come home, baby. Our world is not right without you…Be safe," she said.