Titanic Survivors Captured In Historical Photo Collection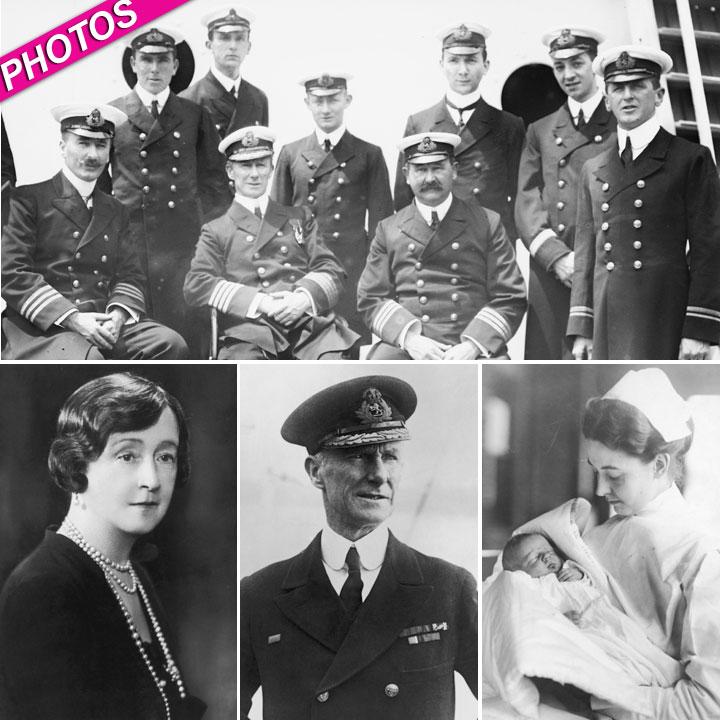 By Debbie Emery - RadarOnline.com Reporter
Exactly 100 years ago, the passengers of the were enjoying the trip of a lifetime across the Atlantic from Southampton, England and were excited to dock in New York City, oblivious that they would literally go down in history when the massive liner crashed into an iceberg and sank to the ocean depths on April 15, 1912.
Out of the 2,224 people who boarded the Olympic class ocean liner 1,514 of them perished, and now RadarOnline.com has photos showing some of the lucky ones who made it from the sinking ship to the safety of the lifeboats, and eventually back to dry land.
Article continues below advertisement
The grainy black and white images show both crew and passengers, from the first class to the lowliest immigrants, providing a valuable insight into the ill-fated trip.
A photo of a newborn baby boy named Lucien P. Smith, Jr. shows the depth of the tragedy, he was born after his pregnant mother Eloise was saved, but sadly his father went down with the ship. Eloise later married a fellow Titanic survivor, Robert P. Daniel.
Another image portrays surviving wireless operator, Harold Bride, with his feet heavily bandaged, being carried up the gangway when he finally reached New York.
One flash back in time shows Captain Arthur Rostron and the under officers of RMS Carpathia being presented with a cup for their bravery in rescuing survivors of the stricken Titanic. While in other images, lifeboats can be seen packed with passengers being tied to the side of the rescuing ship with ropes as its occupants desperately try to clamber to safety.
Article continues below advertisement