Spectacular Never Before Seen Titanic Images Give Insight Into The 'Unsinkable Ship'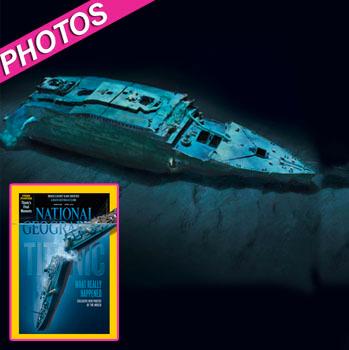 Article continues below advertisement
The ghostly images of the ship that took more than 1,500 souls down with it on April 15, 1912 after colliding with an iceberg, were captured at the Woods Hole Oceanographic Institution (WHOI) in Massachusetts by William Lange using a blown-up sonar survey map of the site to create a meticulously stitched-together mosaic that has taken months to construct.
This imagery, the result of an ambitious multi-million-dollar expedition undertaken in August to September 2010, was captured by three state-of-the-art robotic vehicles that flew at various altitudes above the abyssal plain in long, preprogrammed swaths.
"This is a game-changer," explained National Oceanic and Atmospheric Administration (NOAA) archaeologist James Delgado, the expedition's chief scientist.
"In the past, trying to understand Titanic was like trying to understand Manhattan at midnight in a rainstorm—with a flashlight. Now we have a site that can be understood and measured, with definite things to tell us. In years to come this historic map may give voice to those people who were silenced, seemingly forever, when the cold water closed over them."