Costa Concordia Cruise Ship Disaster Being Compared To Titanic, Dozens Feared Dead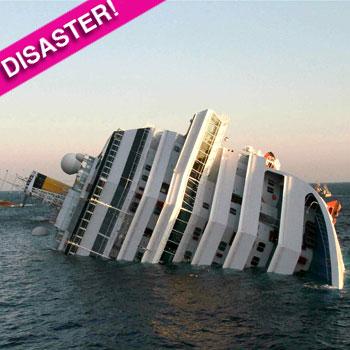 A massive cruise ship ran aground off the coast of Italy Friday night, and the disaster is already being compared to the Titanic.
The Costa Concordia, carrying more than 4,200 passengers, was off the Tuscan coast when it ran aground on the tiny island of Giglio, tearing a 160-ft. gash in the hull.
Seventy passengers are still missing and feared dead, and many of those who were rescued are telling shocking stories of disorganization and slow response on part of the crew.
Article continues below advertisement
"Have you seen 'Titanic?' That's exactly what it was," Valerie Ananias, 31, a schoolteacher from Los Angeles who was traveling with her sister and parents, told AP. They all bore dark red bruises on their knees from the desperate crawl they endured along nearly vertical hallways and stairwells, trying to reach rescue boats.
"We were crawling up a hallway, in the dark, with only the light from the life vest strobe flashing," her mother, Georgia Ananias, 61 said. "We could hear plates and dishes crashing, people slamming against walls."
Several passengers said crew members initially told passengers a simple "technical problem" had caused the lights to go off and the ship to shudder. Experienced cruise travelers who suspected more, grabbed their life vests and raced to their "muster stations," the emergency stations each passenger is assigned to.
Once there, though, crew members delayed lowering the lifeboats even thought the ship was listing badly
Article continues below advertisement
"We had to scream at the controllers to release the boats from the side," said Mike van Dijk, from South Africa. "We were standing in the corridors and they weren't allowing us to get onto the boats. It was a scramble, an absolute scramble."
Three passengers are already confirmed as dead.
Capt. Francisco Schettino is today being questioned by Italian authorities as to exactly what happened.
RELATED STORIES: