George Zimmerman Raised $204k From Online Donations, Prosecutors Seeking Higher Bond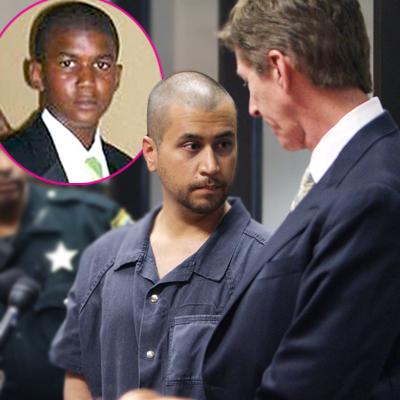 George Zimmerman's lawyer has revealed that the neighborhood watch volunteer accused of killing Trayvon Martin raised $204,000 in donations from his website.
However, the contributions were not disclosed during his bond hearing last week and his lawyer Mark O'Mara says he was only informed about the stash on Wednesday.
Assistant State Attorney Bernie de la Rionda Friday asked Judge Kenneth Lester Jr. to raise Zimmerman's current $150,000 bond in light of the new revelations.
Article continues below advertisement
However, the judge delayed his decision because he is unsure if he has the authority to increase the bond and is also worried about the names of the donors being released.
"I'm not going to make a snap decision," Lester said.
Prosecutors had wanted Zimmerman to stump up $1 million bond, but his family maintained that they did not have that kind of money. They would have had to pay the usual 10% of that amount. Instead they put up $15,000 and he was released on Monday pending his trial for second-degree murder for the February 26 death of the Florida teen.
O'Mara says that he has now put the money into a trust until it can be decided how the funds should be used. There is $150,000 left after Zimmerman spent over $50,000 on living expenses.
"He asked me what to do with his PayPal accounts, and I asked him what he was talking about," O'Mara told Anderson Cooper on Thursday. "He said those were the accounts that had the money from the website he had. And there was about… $204,000 that had come in to date."
Article continues below advertisement
O'Mara added that it "might have" made a difference to the judge had he known about the sizeable fund. He also stated that Zimmerman's legal fees could reach $1 million by the end of the trial.
However, Martin's family lawyer Benjamin Crump said that it was dishonest of Zimmerman not to reveal how much he had received.
"If his testimony at the bond hearing is any indication of what is to come, then the lying has already begun," Crump said.