Mistaken Spike Lee Re-Tweet Causes Couple In Their 70s To Leave Home In Fear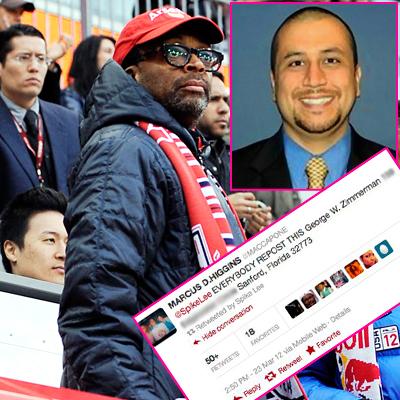 A Sanford, Florida couple in their 70s has had to vacate their home abruptly, after a Twitter user mistakenly posted their address as belonging to George Zimmerman, the Sanford neighborhood watch volunteer who fatally shot 17-year-old Trayvon Martin last month.
The tweet gained widespread play when it was re-tweeted by director Spike Lee, causing a flood of negative feedback to the septuagenarian couple, according to the Orlando Sentinel. The couple has relocated to a local hotel, their son Chip Humble told the paper, after receiving harassing mail, media inquiries and concern from neighbors.
Article continues below advertisement
Trayvon Martin Shooting: George Zimmerman Says Investigation Is A 'Witch Hunt'
The wife, 70, and husband, 72, have no ties to George Zimmerman, though the woman's son is named William George Zimmerman, and he lived with her back in 1995 after he finished college.
Trayvon Martin's Parents To Speak At Meeting On One-Month Anniversary Of Shooting
William, who lives in Central Florida, told the paper Tuesday, "This is really scary, and I'm concerned for my family: It's scary because there are people who aren't mentally right and will take this information and run with it."