New Judge Appointed In The George Zimmerman Murder Trial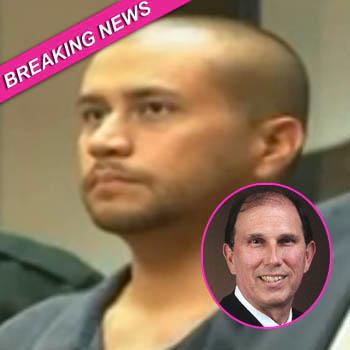 Article continues below advertisement
As RadarOnline.com previously reported, Zimmerman, 28, was officially charged on April 11 with second degree murder in the shooting death of 17-year-old Trayvon Martin in Sanford, Florida, last February.
The 28-year-old neighborhood watch volunteer could face life in prison and could be hit with up to $10,000 in fines for the fatal shooting that has caused outrage across the country.
Newly appointed Lester, 58, has been a judge since 1997 during which time he built a good reputation among attorneys and became known as someone who gets the job done quickly, reported the Orlando Sentinel.
He is consistent and a tough sentencer, said Orlando attorney Wayne Klinkbeil, who is "very in control of his courtroom, very straightforward with expectations."
The judge has extensive experience with criminal trials and high profile cases. He gave Michael Reynolds two death sentences plus a life prison sentence for beating and stabbing a Geneva couple and their 11-year-old child to death in 1998.
Lester also sentenced ax murderer and handyman John Michael Buzia to death in the slaying of a 71-year-old man.
Article continues below advertisement
It has been an unstable few weeks in the legal proceedings for Zimmerman, whose lawyers stood down last week after revealing they had "lost track" of their client.
His new lawyer, Mark O'Mara, revealed that his client surrendered to the Florida Department of Law Enforcement last Wednesday, reported CNN.com.
A bond hearing is scheduled on Friday for Zimmerman in Sanford, but it is rarely granted in second degree murder cases in the state of Florida.