Trayvon Martin's Parents Find Friend In Russell Simmons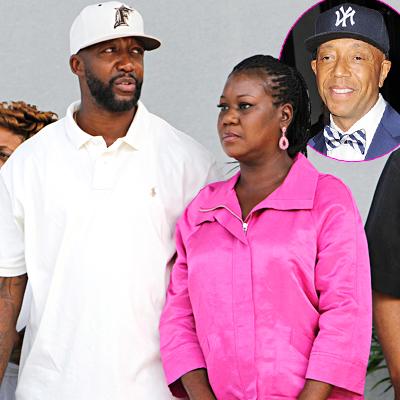 Trayvon Martin's parents Tracy Martin and Sybrina Fulton have found a friend in hip hop mogul Russell Simmons.
The grieving parents and the music powerbroker crossed paths last week, Simmons told the New York Post during a recent Broadway showing of Leap of Faith.
"As they came by my office during their short time in New York, I was able to see firsthand the strength of these two beautiful people," the New York-based Simmons blogged on his site Global Grind about the meeting.
Article continues below advertisement
"As a father, I could never understand the pain they have been feeling since February 26th. However, they have carried themselves with so much dignity and compassion, that it is no surprise that the movement for justice for their seventeen year old son has followed their lead."
The man who shot Trayvon, neighborhood watch volunteer George Zimmerman, was charged with second-degree murder in the February 26 shooting last week, which the teen's parents told Good Morning America they expected.
Tracy said, "We've always believed that once the evidence was examined properly that we would receive a call that there were charges against Zimmerman."
On GMA, Sybrina said when she learned Zimmerman had been taken into custody, she "was overwhelmed," shedding tears of joy.
"We have a sense of peace right now," she said, "because we know that the person that shot and killed our son is accountable for it."