George Zimmerman's Attorney Claims His Client Is 'Indigent' & 'Broke'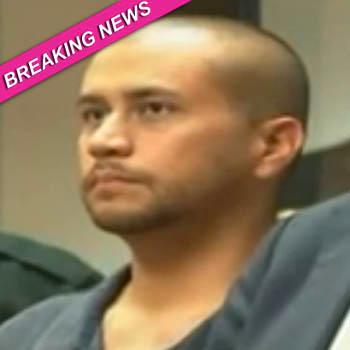 Article continues below advertisement
The 28-year-old neighborhood watch volunteer could face life in prison and be hit with up to $10,000 in fines for the shooting death of the teen from Sanford, Florida that has caused outrage across the country since.
Wearing a jail issued blue jumpsuit and in handcuffs, Zimmerman appeared briefly in court Thursday and the magistrate set his formal arraignment for May 29. O'Mara told the press after the proceedings that he decided not to ask for bail at this time to "let things settle down a bit....we will be asking for a bond hearing before my client's next court appearance."
According to O'Mara, "my client is essentially indigent....I haven't accepted any money from him because he has no money...the state of (Florida) could pay my client's attorney's fees."
As previously reported, the district attorney plans to ask the judge to order Zimmerman to wear an electronic monitoring device if bail is granted. "O'Mara has been told that if the judge grants him bail the prosecution will ask that George be fitted with an electronic monitoring device. It will be up to the judge to decide if George should wear a GPS device if he is able to make bail," a source told RadarOnline.com.
Article continues below advertisement
Earlier this week, Zimmerman created a website asking his "supporters" to help him pay for day to day expenses "in lieu of my forced inability to maintain employment."
"I am the real George Zimmerman," he posted on the site. "On Sunday February 26th, I was involved in a life altering event which led me to become the subject of intense media coverage. As a result of the incident and subsequent media coverage, I have been forced to leave my home, my school, my employer, my family and ultimately, my entire life. This website's sole purpose is to ensure my supporters they are receiving my full attention without any intermediaries."