George Zimmerman To Be Charged In Trayvon Martin Shooting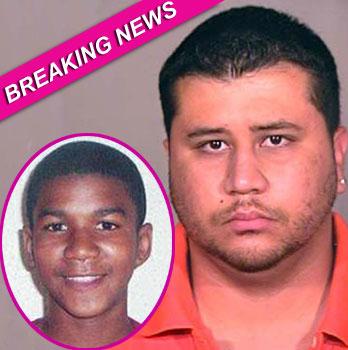 Article continues below advertisement
The nature of the charges weren't immediately known but Corey announced on Monday that she would not be taking the case to a grand jury, meaning that first-degree murder is not an option.
Trayvon's father, Tracy Martin, said he was looking forward to hearing Corey's decision, "It's 44 days later, and George Zimmerman is still walking free," he told a news conference during a meeting of the National Action Network in Washington. "It's 44 days later, and my son is in a mausoleum."
MORE ON:
Celebrity Justice
As RadarOnline.com previously reported Zimmerman's attorneys explained on Tuesday that they were withdrawing their legal representation of the neighborhood watch volunteer after they had "lost track" of him.
Interestingly, Zimmerman set up a website on Sunday asking his "supporters" for monetary donations to help with his legal defense and living expenses because of his "forced inability to maintain employment."