Enhanced Police Surveillance Video Shows Possible Injury On George Zimmerman's Head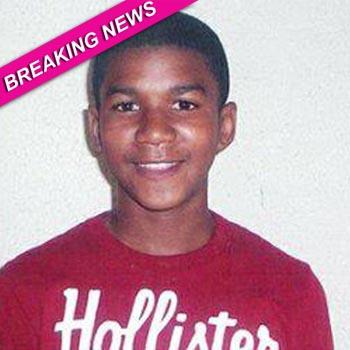 Article continues below advertisement
The surveillance video, obtained by ABC News, could substantiate Zimmerman's claim that he was involved in an altercation with Trayvon Martin before he was shot. The video appears to show a bloody gash or mark on the back of the neighborhood watch captain's head. Zimmerman told cops that Martin punched him in the nose, was knocked to the ground after the punch and that Martin was pounding his head into the pavement.
There doesn't appear to be any blood on Zimmerman's face in the enhanced video though, which would seem to contradict his attorney's claim last week that his client's nose was broken. He also claimed that Zimmerman is now suffering from Post Traumatic Stress Disorder.
George Zimmerman's brother, Robert Zimmerman Jr. told Piers Morgan last week that his brother was faced with a kill-or-be-killed-scenario. Zimmerman Jr. claimed, "What Trayvon said was, either to the effect of, I believe, 'This is going to be easy, you die tonight or you have a piece, you die tonight.' And then attempted to disarm him. So when you say, he had a bag of Skittles and an iced tea ... nobody just stood there with a bag of Skittles and iced tea.
Article continues below advertisement
"You return force with force when somebody assaults you."
Meanwhile, Trayvon Martin's family is hopeful that Zimmerman will be arrested for killing their 17-year-old son.
Trayvon Martin Justice Foundation Releases Official Music Single Honoring The Slain Teen