Audio Experts: Voice Crying For Help on Trayvon Martin 911 Tape NOT George Zimmerman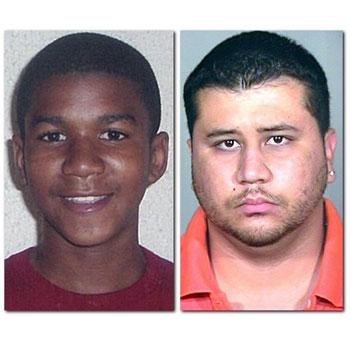 Two top experts have concluded that the voice heard crying for help on a 911 call from the Trayvon Martin case is NOT George Zimmerman.
Zimmerman has claimed self-defense in shooting and killing the 17-year-old, who was unarmed. Public outcry continues in the case.
Who is crying for help on the 911 tape has become a key point, as Zimmerman contends Martin was on top of him and slamming his head into the ground.
Article continues below advertisement
But a new report casts doubt on that scenario:
Tom Owen, forensic consultant for Owen Forensic Services LLC and chair emeritus for the American Board of Recorded Evidence, used voice identification software to rule out Zimmerman.
The new reports, from the Orlando Sentinel, also says:
Owen, a court-qualified expert witness and former chief engineer for the New York Public Library's Rodgers and Hammerstein Archives of Recorded Sound, is an authority on biometric voice analysis — a computerized process comparing attributes of voices to determine whether they match.
After the Sentinel contacted Owen, he used software called Easy Voice Biometrics to compare Zimmerman's voice to the 911 call screams.
"I took all of the screams and put those together, and cut out everything else," Owen says.
The software compared that audio to Zimmerman's voice. It returned a 48 percent match. Owen said to reach a positive match with audio of this quality, he'd expect higher than 90 percent.
Article continues below advertisement
"As a result of that, you can say with reasonable scientific certainty that it's not Zimmerman," Owen says, stressing that he cannot confirm the voice as Trayvon's, because he didn't have a sample of the teen's voice to compare.
RELATED STORIES:
Mistaken Spike Lee Re-Tweet Causes Couple In Their 70s To Leave Home In Fear
The Real Reason Trayvon Martin's Mother Trademarked His Name
New Black Panther Who Offered $10,000 Bounty For Trayvon Martin Killer Is Arrested