Kim Kardashian And Kanye West Analyze Trayvon Martin Case - SNL Style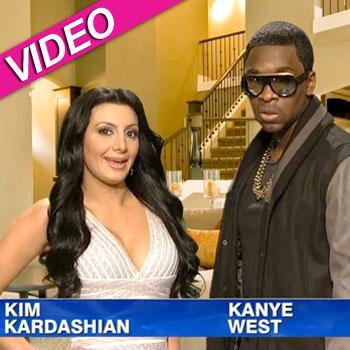 Kim Kardashian and Kanye West -- in the persons of Saturday Night Live stars Nasim Pedrad and Jay Pharaoh -- gave their opinions about the Trayvon Martin case on Saturday Night Live, and it was one of the best moments of the season for the NBC comedy.
With Taran Killam impersonating Piers Morgan, the sketch was built around an episode of CNN's Piers Morgan Tonight.
Piers/Killam starts out by announcing the show was going to be a look at the Trayvon Martin case, and he'd be talking to "lesser officials and tangential celebrities."
Article continues below advertisement
Fast forward to the fabulous Pedrad and Pharaoh as Kim and Kanye.
Kim was just shocked -- shocked, we tell you -- that it took Florida officials 46 days to arrest George Zimmerman and charge him with second degree murder.
"Forty six days!" said a shocked shocked Kim. "That's like half a marriage!"
Kanye was more introspective, talking about how the "black man" in him impacted his opinions.
Kim, agreed, and pointed out "I've had a black man in me too!"