Anti-Fur Protesters Out In Force At Kardashian's Boutique DASH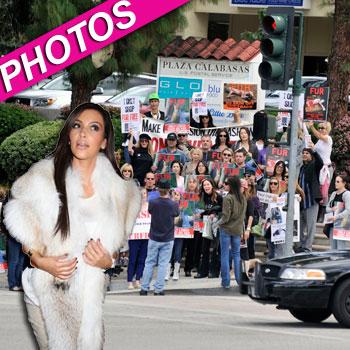 DASH, the boutique owned by the Kardashians, was the target of an anti-fur protest Saturday.
Members of the animals rights group, Last Chance for Animals, were out in force at the Calabasas store.
Carrying signs with messages like "How Many Animals Are Killed For KIM K's Vanity?" and "I Only Shop Fur Free," protesters marched in front of the store under the watchful eyes of Sheriff's Department deputies.
Article continues below advertisement