Michael McKean Suffers Broken Leg After Being Hit By Car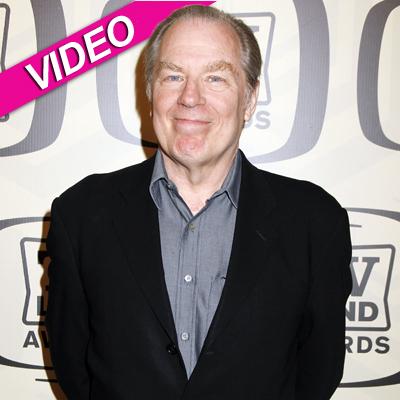 Actor Michael McKean remains hospitalized Wednesday with a broken leg after being hit by a car Tuesday afternoon in New York.
The 64-year-old -- best known for his roles in the Christopher Guests films This is Spinal Tap and Best In Show, as well as TV's Laverne and Shirley -- was struck by a car on the upper West Side, according to police.
The accident actually involved two cars which collided, one of which then hit McKean.
Article continues below advertisement
Paramedics rushed to the scene to treat the star, who was seen bleeding from the head at W. 86th St. and Broadway in Manhattan just before 3 p.m. ET. Tuesday.
McKean was initially rushed to St. Luke's Hospital in critical condition, but was upgraded to stable condition at the hospital where doctors discovered he had a broken leg, according to his publicist Harriet Sternberg.
"He'll be okay, hopefully he'll be fine" said Sternberg. "It's pretty devastating."
McKean's wife, actress Annette O'Toole, flew from Los Angeles -- where the couple also has a home -- to be by her husband's side in New York, Sternberg said.
McKean is currently starring on Broadway in Gore Vidal's The Best Man at the Gerald Schoenfeld Theatre on W. 45th St., Sternberg said.
"It's the first time he will have ever missed a curtain in his entire life," Sternberg said. "He's never missed stage, screens in film or television. His understudy has never gone on in 40-plus years," she said.