4-Alarm Fire Damages Tyler Perry Studios In Atlanta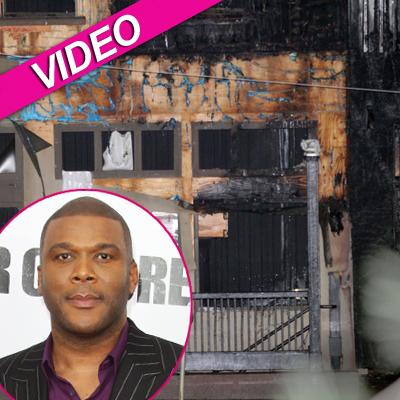 A 4-alarm fire damaged one building at Tyler Perry's 30-acre studio complex in southwest Atlanta late Tuesday night.
Fire Department spokesman Capt. Jolyon Bundrige says the blaze broke out before 9 p.m. and was extinguished about an hour later. More than 100 firefighters were called to the scene. Fortunately, no one was injured.
Bundrige says the cause of the fire and the amount of damage to the complex was not immediately known.
Article continues below advertisement
The massive complex -- called Tyler Perry Studios -- includes a 200,000-square-foot studio, five sound stages and a 400-seat theater owned by the media mogul.
Perry was at the complex and spoke to fire officials, but did not talk to reporters.
In March, Cee Lo Green performed for donors at a fundraiser for President Obama at the studios.