'I Married A Psychopath,' Inside The Marriage From Hell!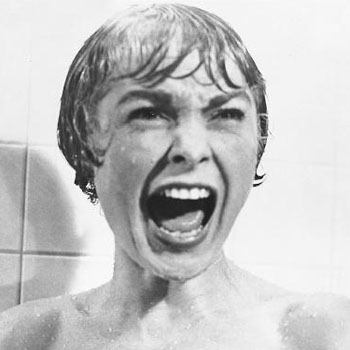 Article continues below advertisement
Dr. Noelle R. Andrews shares her terrible tale of her "least-favorite ex-husband" in The Aftermath of Rock 'n' Roll where she revealed that as a single, lonely radiologist in the Mid West, she met the "most the romantic man I had waited my whole life to meet. I fell madly and hopelessly in love with him. In the end, the relationship almost destroyed me."
After joining a millionaire's website in the hope of finding someone of similar educational background and income, she came across a man who was "a rock star impersonator by trade, having spent his entire adult working life pretending to be someone else (though he claimed to be working on a law degree)" and an affected British accent.
What followed was a flood of fascinating celebrity stories and a steady flow of "unwavering attention through texts, e-mails, phone calls and flowers," revealed Andrews. "I had never felt so loved, so beautiful and desired. He had me right where he wanted me."
The couple finally met in person in a hotel ballroom in Las Vegas and were married following a whirlwind romance of just three months, "against the advice of all of my friends and family and without the benefit of a pre-nuptial agreement."
Article continues below advertisement
According to Andrews, the rapid development of a relationship is a typical tell-tale sign of a psychopath in the fear that he won't be able to maintain his facade of normalcy for long, so he "love-bombs" his victim.
Despite early warning signs of drinking binges, drug use, pathologic lying and being "willfully underemployed," Noelle continued to fund her husband's opulent lifestyle and even moved away from her neighborhood to a bigger house to make him happy, while he hinted that he wanted "a new Mercedes, a tour bus and a plane."
Her eyes were only forced open when her wayward spouse was arrested in her foyer with police guns to his head.
When she got a civil protection order, "He threatened my personal reputation, stating he would go to the media and claim that I attended orgies and wife-swapping parties - very damaging allegations to any physician's reputation.
"He called the state medical board multiple times, alleging that I used and dealt narcotics," said Andrews, explaining that because the reporting process is anonymous, then she had no recourse.
Article continues below advertisement
During the divorce process, which took longer than her 16-month marriage, Noelle's husband sank to new lows of depravity as he attempted to destroy her life, and she ultimately spent a quarter of a million dollars in attorney fees, spousal support and final settlement fees to get rid of him for good.
"He walked away with more money than he had ever had in his life and no regrets. The defining quality of the psychopath is the inability to connect with another human on anything but the most superficial level," she explained.
Similar to notorious psychopaths such as Charles Manson or Jim Jones who displayed traits from the Psychopathy Checklist. "He feels no remorse, has no real sense of right or wrong and can be the most charming person you'll ever meet.
"Use mine as a cautionary tale. Listen to your internal warning system, your friends and family," concludes Andrews. "Take time to really get to know a love interest before jumping into marriage. Because it is far easier to enter into a relationship with a psychopath than to escape from one."
Article continues below advertisement