Washington Sniper Lee Boyd Malvo 10 Years On: 'I Was A Monster'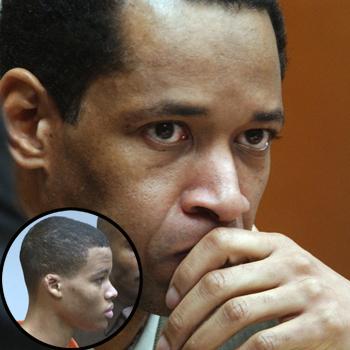 It's been a decade since Lee Boyd Malvo and his murdering partner John Allen Muhammad went on a horrifying shooting spree in Washington resulting in the deaths of 10 people.
And now in a rare interview Malvo tells the Washington Post that he feels like a "monster" for what he did and the look on the face of Ted Franklin when Muhammad brutally slaughtered his wife Linda as they loaded up their car at a Home Depot in Falls Church, Virginia, has stayed with him.
Article continues below advertisement
"It is the worst sort of pain I have ever seen in my life," Malvo says of Ted's eyes.
"Words do not possess the depth in which to fully convey that emotion and what I felt when I saw it ... You feel like the worst piece of scum on the planet.
"I was a monster. If you look up the definition, that's what a monster is. I was a ghoul. I was a thief. I stole people's lives. I did someone else's bidding just because they said so. . . . There is no rhyme or reason or sense."
Muhammad was executed in Virginia in 2009 while Malvo is serving a life sentence without parole behind bars.
The gruesome pair had carried out the attacks in 27 shootings across 23 days from the trunk of a Chevy Caprice where they randomly shot at people in parking lots and grocery stores and wounded a 13-year-old boy outside of his school.
Malvo, who was 17 at the time, added that there wasn't much he could say to the families of his victims years after the heinous crime spree.
Article continues below advertisement
Florida Teacher Accused of Hiring Hit Man To Kill Another Teacher