'Dark Knight' Shooting Suspect Threatened Professor, Was Banned From Campus, Prosecutors Say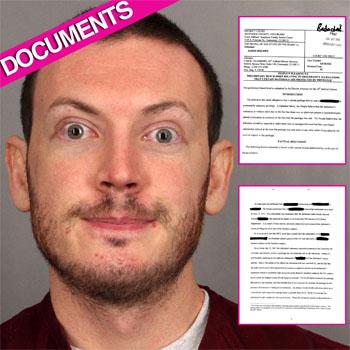 The suspect in the Dark Knight shooting rampage threatened a professor and was banned from his University of Colorado campus just weeks before opening fire in a crowded theater, prosecutors said in new court documents released Friday.
James Holmes is accused of killing 12 people and injuring another 58 in an Aurora movie theater packed for the midnight premiere of The Dark Knight Rises on July 20.
Article continues below advertisement
According to court documents obtained by RadarOnline.com, that have been redacted to protect the name of the professor Holmes is alleged to have threatened, "the People understand that the relationship terminated on or prior to June 12, 2012. The relationship was terminated after the defendant made threats directed towards (name redacted) who reported the matter to the University of Colorado (CU) Police Department. As a result of these actions, university administration terminated the defendant's access to privileges to all or part of the Anschultz campus."