Psychiatrist for 'Batman Shooter' Shared Concerns With University Police Weeks Before Rampage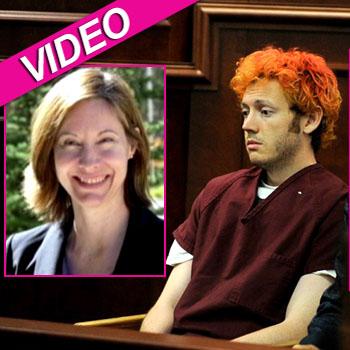 James Holmes' psychiatrist Dr. Lynne Fenton warned a University of Colorado police officer that the 24-year-old could be a danger to others weeks before his July 20 shooting spree in an Aurora theater that left 12 people dead and 58 injured.
Sources told ABC News that it was unknown exactly what the officer did with the knowledge, noting that the officer (with his attorney present) has spoken with Aurora Police Department investigators about the information Fenton gave him.
Article continues below advertisement
Fenton would have been legally able to break doctor-patient privilege in regards to law enforcement in Colorado, the source told the network, if she felt the patient was a serious danger to others.
Watch the video on RadarOnline.com
As we previously reported, Fenton also reached out to the school's BETA (Behavioral Evaluation and Threat Assessment) team about her concerns in early June.
A University of Colorado spokeswoman, citing a gag order in the case, declined to elaborate to the network on the details of how the BETA authorities used the information. The school said in a statement the extent of the BETA team's reach "could include security matters, badge access, background checks, wellness checks, criminal investigations and referrals and outreach to other law enforcement agencies."
As we previously reported, Holmes sent a journal "full of details about how he was going to kill people" to Fenton before the shooting, but it sat unopened in a mailroom for up to a week before its discovery.