Exclusive
Flight Risk: 'Unwell' Amanda Bynes Begging Friends For Money To Flee Los Angeles For New York City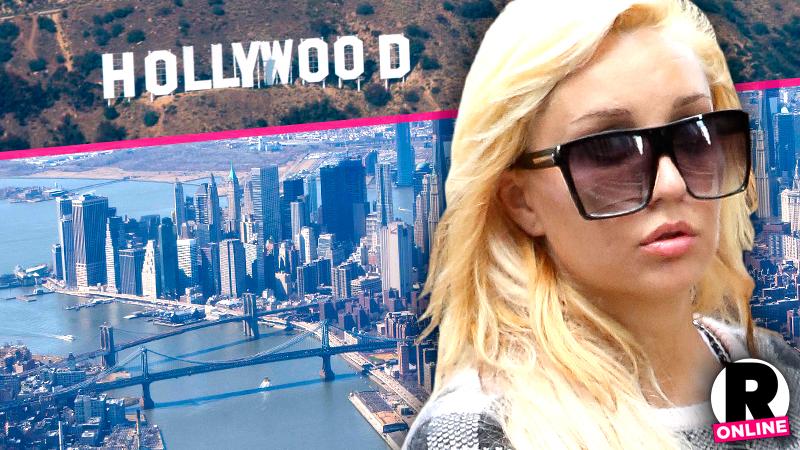 It looks like Rick and Lynn Bynes' worst nightmare is about to become a reality.
Multiple sources exclusively tell RadarOnline.com that their mentally ill daughter Amanda Bynes, 28, is attempting to escape Los Angeles for her favorite haunt, New York City.
"Her parents have heard that Amanda is asking friends for money to buy a plane ticket to go back to New York," a family insider tells Radar. "It's really sad that it has disintegrated to this point, but there is little they can do to stop it."
Article continues below advertisement
As Radar reported, a judge ruled on October 31 that the troubled former actress will remain under Lynn's conservatorship until 2015. However, after a three-week involuntary hold in Pasadena's Las Encinas Hospital, Amanda was released because the court determined she no longer posed a threat to herself or others.
"It's not safe for her to leave Los Angeles at this point," another family friend tells Radar. "Everyone is scared because she won't listen and is determined to borrow the money for a flight. She's clearly still unwell."
Indeed, Amanda was spotted sleeping on a public couch in Los Angeles shopping mall Beverly Center this morning.
"I was not given money for a hotel so i have been staying with friends and i didn't get enough sleep last night so I fell asleep on a couch…I hate my parents for still not giving me money for a hotel," she lashed out on Twitter this afternoon. "My lawyer is working to have them fully removed from being my conservator, because they don't deserve control over my money!"
Article continues below advertisement
"Amanda's brother Tommy and sister Jillian are extremely concerned for her because she isn't returning their phone calls or texts," an insider told Radar at the time. "They fear for her safety and well-being, especially since Amanda is now in New York City. They're afraid she's going to die there."