Exclusive
'She's Going To Die' — Friends Fear Amanda Bynes' Move To NYC Will End In Her Death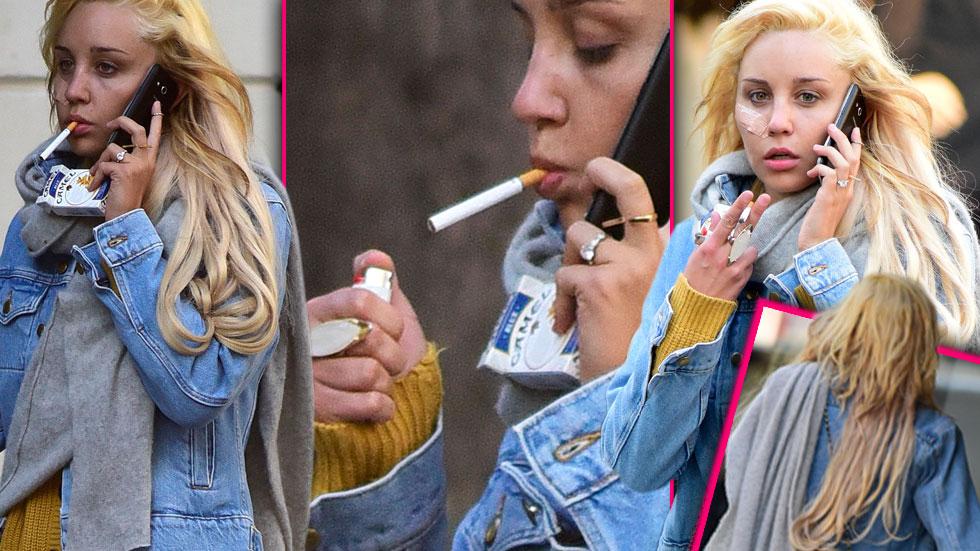 After a few months on the mend, Amanda Bynes has relapsed and regressed. The end of her conservatorship sparked a return to drinking and drugging, insiders tell RadarOnline.com, and now the actress is returning to New York City — the site of many of her most public meltdowns in 2012. As friends and family watch her rapid downward spiral, RadarOnline.com has learned, there are new fears "she's going to die" before she gets help.
Article continues below advertisement
"Amanda's brother, Tommy, and sister, Jillian are extremely concerned for her because she isn't returning their phone calls or texts," an insider told RadarOnline.com. "They fear for her safety and well-being, especially since Amanda is now in New York City. They're afraid she's going to die there."
Meanwhile, back in L.A. her parents have all but cut ties, helpless to stop her spiral out of control, said the source.
"Amanda's troubles have put a lot of strain on the family as parents," the insider explained. "Rick and Lynn don't believe she suffers from schizophrenia, or any other mental illness. There isn't anything anyone can do except hope Amanda doesn't do anything to put herself in harm's way."
Just days after her second DUI arrest, troubled actress Bynes was spotted dining solo in Gladstone's at Los Angeles International Airport on October 3.
While staying at The London Hotel in West Hollywood earlier this week, she was spotted drunk and making a scene at the rooftop pool, as RadarOnline.com exclusively reported.
The Hairspray actress, 28, was no longer under conservatorship at the time of her arrest.
Bynes' arrest on Sunday morning by the California Highway Patrol comes just seven months after she was put on probation for a 2012 DUI arrest.
The source added, "Even if Amanda is placed on another psychiatric hold, her parent's are saying they have no interest in becoming her conservator again. It's such a sad situation. And it doesn't look like it will end well."