Exclusive
Bynes Backtracks: Troubled Amanda Recants Sex Claim, Says Dad Ordered 'Them' To 'Microchip' Brain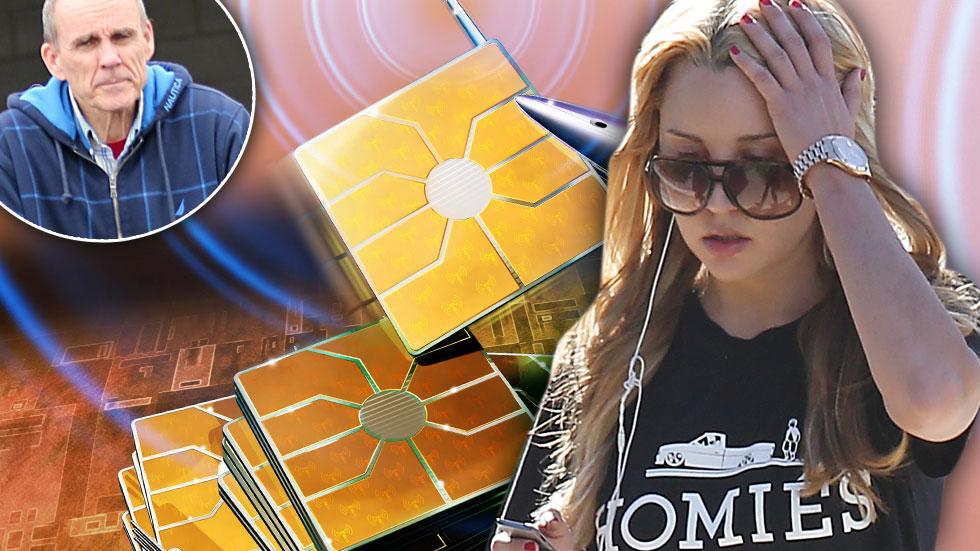 After a whirlwind morning of sexual molestation allegations against her father, Amanda Bynes is recanting her earlier accusations. But the former child star hasn't given up on one accusation – that she has been "micro chipped."
The What a Girl Wants actress tweeted, "My dad never did any of those things. The microchip in my brain made me say those things but he's the one that ordered them to microchip me."
Article continues below advertisement
As RadarOnline.com previously reported, Bynes sent out several tweets accusing her father, Rick Bynes, of fondling himself in front of her and asking her to have sex with him as a child. But her mother, Lynn, made a statement exclusive to RadarOnline.com saying that her daughter's accusations couldn't be any farther from the truth.
"I am heartbroken today for my husband of 47 years. Rick has been the best father and husband a family can ask for," the statement reads. "He has never abused Amanda or our other children physically or sexually. These accusations are absolutely horrible and could not be further from the truth! These allegations stem from Amanda's mental state at the moment. They have no basis in reality. It saddens me beyond belief that my husband's character could be slandered in such a way."
A family insider also told RadarOnline.com that while Amanda and her father have always had a "strained" relationship, Rick would never touch her.
"Of course, he absolutely never sexually abused Amanda. They have had yelling matches, but Rick never called her ugly," the insider said. "It has been very hard for him to accept Amanda has schizophrenia, and in a way, feels that he has failed her.
Amanda is obviously trying to push the family away, but they know it's the schizophrenia, and not their daughter," the source added.