Exclusive
Amanda Bynes' Parents Finally Realize Their Troubled Daughter Needs Professional Help, May Seek To Reinstate Conservatorship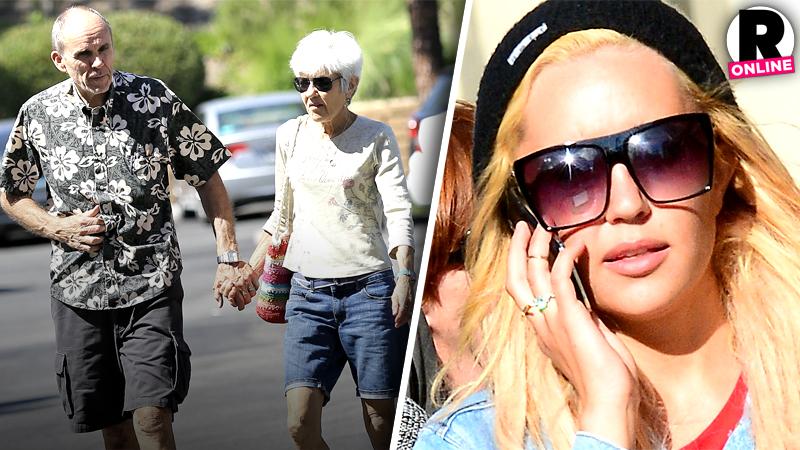 Amanda Bynes isn't interested in going bi-coastal.
The troubled 28-year-old former actress is refusing to return to Southern California, insisting she will live in New York City — even as her parents, Rick and Lynn Bynes, finally recognize their daughter needs some serious help.
"Amanda is adamant about not returning to Los Angeles because she is fearful her parents will try to get conservatorship of her again," a source exclusively tells RadarOnline.com.
Article continues below advertisement
And though Amanda has already had several run-ins with cops in the Big Apple over allegations of shoplifting, "she loves New York and sees absolutely no reason to leave again," insists the source.
Meanwhile, Rick and Lynn finally "see their daughter needs help" for her issues, continues the source. "They used to insist that Amanda just had an addiction to marijuana, and they were just going to let her try to deal with it on her own ... they were in denial for a very long time."
Now it's perfectly clear to the couple that Amanda is spiraling out of control without the much needed guidance of professionals. "Of course, how Amanda gets that help is what needs to be determined," the source tells RadarOnline.com.
The insider notes that as far as re-establishing a conservatorship, "all options are on the table."
As RadarOnline.com reported, Amanda's mom had been her court-appointed conservator until August, when the legal order expired and no move was made to renew it. Amandawas forcibly hospitalized in the summer of 2013 and reportedly diagnosed with schizophrenia and bi-polar disorder (though she and her mom denied she suffered mental illness at the time).