Exclusive
Rick Bynes Refuses To Let His Wife Fly To New York To Stage An Intervention To Rescue Their Troubled Daughter, Amanda Bynes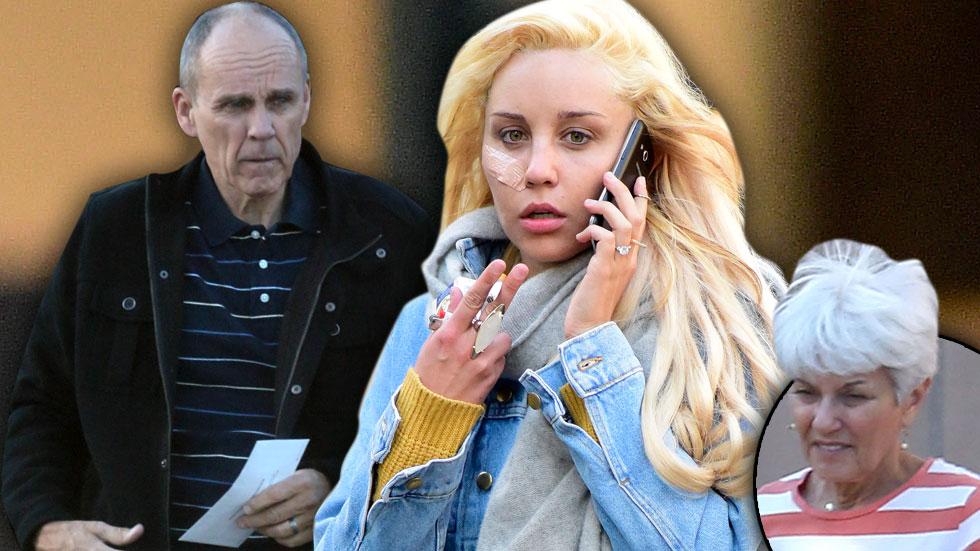 Rick Bynes, Amanda Bynes' father, has forbidden his wife, Lynn Bynes, from hopping on a plane and heading to New York City in a desperate last ditch effort to rescue their troubled daughter.
"Lynn had been making plans to go to New York City because she had been growing so concerned about Amanda's bizarre behavior," a source exclusively tells RadarOnline.com.
"Rick was opposed to the visit and thought it would be a waste of Lynn's time and their money because there is nothing she can do to help Amanda," continues the source. "Amanda would likely refuse to see her anyway — and that would be if Lynn could even find her."
Article continues below advertisement
As RadarOnline.com reported, Amanda, who was forcibly hospitalized in the summer of 2013 and reportedly diagnosed with schizophrenia and bi-polar disorder (though she and her mom denied she suffered mental illness at the time), claims she moved from Los Angeles to the Big Apple "to study psychology."
Since she arrived out East, Amanda's odd behavior has been on full display all over again. The Hairspray star recently told a reporter with In Touch Weekly that she has a microchip planted in her brain, and she's going to start charging rent for those accessing her thoughts.
"I want a dollar a day from every person who is reading my mind," the 28-year-old former actress said, according to the magazine.
Despite bizarre episodes like this that point to Amanda suffering from instability, Lynn is listening to her husband and has agreed not to go to New York City.
Still, "she is really torn between taking her husband's advice and saving Amanda. It's an impossible situation for Lynn," an insider tells RadarOnline.com.
Article continues below advertisement
But anything Lynn could do probably wouldn't matter much, notes the source. Amanda has said that she would have "rather been in jail" than forced to live under her mom and dad's roof ​, and she has sniped that the time she was under their care was "miserable."
"Amanda is just headed down a very dangerous road," worries the source. "Her parents are surprised that she hasn't been arrested in New York City yet … though Rick thinks a long stint in jail would be the best thing for Amanda."
Do you think Amanda can be saved or is she headed toward a terrible ending? Tell us your thoughts in the comments.