Exclusive
Saving Amanda: Bynes' Mom Planning Desperate Trip To NY To Find Troubled Star, Get Her Help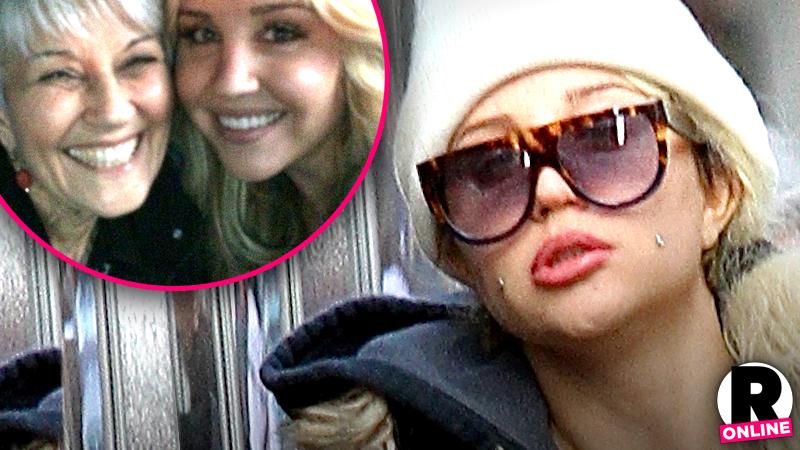 Amanda Bynes' increasingly public downward spiral continued in New York today as she told onlookers she was engaged and shakily rode a bike through the streets of Manhattan. Now, RadarOnline.com has learned, just one week after Bynes' shocking DUI arrest​, her mother, Lynn, is planning a trip to New York City in a last ditch effort to save her troubled daughter — before it's too late.
"Lynn is planning on going to New York City in the next two weeks," an insider revealed to Radar. "She is deeply disturbed by the pictures of Amanda appearing to be very wobbly on a bike in traffic. Reports of Amanda talking to herself in restaurants are also very troubling signs."
Article continues below advertisement
"It's been very difficult for Lynn because husband, Rick, doesn't believe their daughter suffers from any mental health issues," the source said. "In Rick's opinion, Amanda is just acting like a spoiled brat. Lynn has tried to call Amanda, but when she does, she immediately gets hung up on."
"The only reason Lynn hasn't hopped on a plane sooner is that even if she does find Amanda, there is very little she can do to bring her back to Southern California," the source explained. "The conservatorship ended in August and Amanda has been on her own ever since then. Lynn now recognizes that ending the conservatorship was a terrible mistake."
Meanwhile, despite telling In Touch magazine that she is set to wed a 19-year-old boyfriend, Caleb, Amanda isn't engaged.
Friends and family told Radar that The Amanda Show star isn't getting married at all to the teenager who reportedly works in a bait shop in Costa Mesa, Calif.
But a source told Radar, "She isn't getting engaged. She's delusional. This is just more proof of her shaky mental state."
For Amanda, "it's truly a life and death situation," the source said. "If someone doesn't step in and do something, this story could have a very tragic ending."