Gone Too Far? Amanda Bynes Claims Dad Rick Was 'Verbally & Physically' Abusive To Her As Child, Asked For Sex, In Most Outrageous Twitter Rant Yet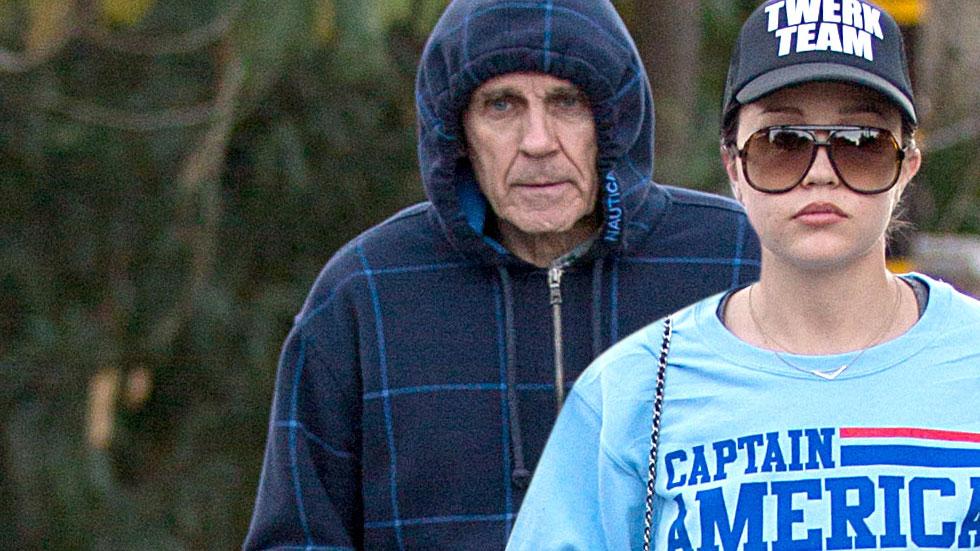 Amanda Bynes' outrageous behavior took a disturbing turn Friday morning, when the troubled actress took to her Twitter account to lobby an array of outrageous accusations against her father, Rick. Claiming he was "verbally and physically" abusive, Bynes even said he asked her for sex. Only RadarOnline.com has all the details on her explosive and outlandish allegations.
"I need to tell the truth about my dad," Bynes tweeted Friday morning.
Article continues below advertisement
"My dad was verbally and physically abusive to me as a child," she wrote. "He called me ugly as a child and then asked me if I wanted to have sex with him and I did not know how to respond and I said no."
"I was forced to live with my dad, which was a total nightmare," she continued. "My dad fondled himself in front of me so many times that i started recording him on my phone in hopes of catching him. My mom knows that my father's literally and physically incestual towards his own daughter and the fact that she never called the police on him embarrasses me to no end."
"So, today I am meeting with a lawyer to get a restraining order against my dad," she claimed. "I cannot hear the sound of His incestually charged voice ever again and I'm just being honest. I will not be manipulated or brainwashed by anyone anymore."
As RadarOnline.com has reported, these are just the latest bizarre claims from the struggling actress. In recent weeks, she has alleged that she is engaged, has a microchip in her brain, and will be studying psychology at Columbia shortly.
Rick Bynes did not immediately respond to RadarOnline.com's request for comment.
Story developing.