Exclusive
Escape Plan? Amanda Bynes Soon To Flee California Conservatorship For New York, Parents Fear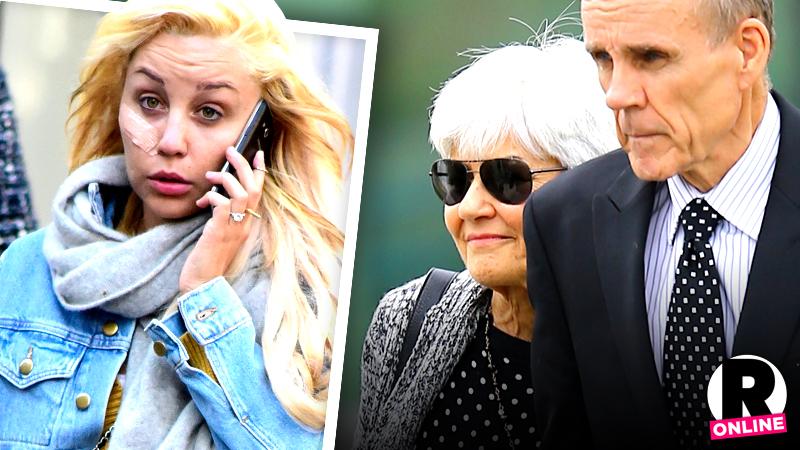 It seemed like troubled Amanda Bynes was safe at last when she was hospitalized at Las Encinas in Pasadena earlier this month. But now that the actress has been released, insiders fear that she's in more danger than ever before. As family and friends worry where the penniless star is spending her nights, RadarOnline.com has learned that there are new concerns she could flee the control of her conservatorship in California and head back to New York!
Article continues below advertisement
"Amanda's parents have no idea where she has been spending her nights," an insider told Radar. "She has no access to any of her money. Amanda needs to go back to treatment, but they can't force her. Their biggest fear is that Amanda will leave California, and go back to New York, like she has done before."
Now, the source said, the only chance that Amanda's parents, Rick and Lynn, have, of getting their daughter further mental health treatment is if she is placed on yet another involuntary psychiatric hold.
"Even though Amanda is under a conservatorship controlled by her mother, Lynn can't force her into staying confined to a mental health facility," the source explained. "It's a separate matter entirely from the conservatorship, and a judge made the determination last week that Amanda didn't appear to pose a risk to herself or others. That's why she was released in the first place."
"The judge made this determination in a hearing at Las Encinas because Amanda had been responding well to the psychiatric drugs she was taking," the source explained. "The only way Amanda's mother has another shot at getting her back into treatment, is if she is placed on another involuntary psychiatric hold. The process would begin all over again to have her stay in treatment long enough to get help. In the state of California, you can't just lock someone up against their wishes without very, very compelling evidence."
Article continues below advertisement
And though Amanda was held last year after setting a fire in a stranger's driveway and dousing her dog with gasoline, her recent behavior has been less dangerous.
A judge had no choice but to release the troubled actress from the psychiatric facility Las Encinas Hospital on Thursday after her nearly three-week involuntary hold when she asked for her freedom and the courts determined that she no longer posed a threat.
Just hours after she gained her freedom, she was spotted wearing a black coat, black leggings and dark sunglasses while she roamed the streets of L.A. talking to herself, gorging on food at a diner and looking for a place to stay.
Story developing.