Exclusive
Amanda Bynes Spotted Roaming L.A., Talking To Herself After Judge Forced To Release Her From Hospital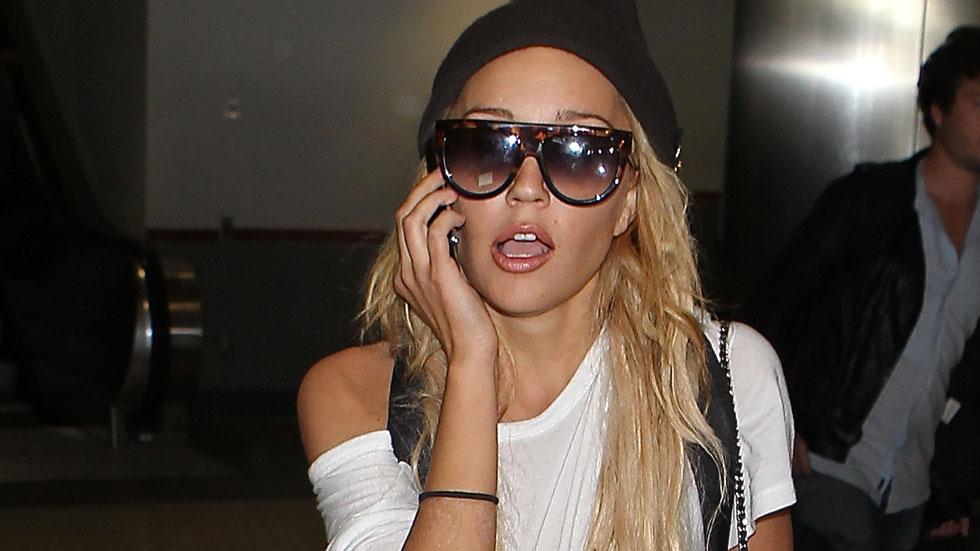 Wearing a black coat, black leggings and dark sunglasses, Amanda Bynes roamed the streets of L.A. and talked on the phone while looking for a place to stay.
According to reports, a judge had no choice but to release the troubled starlet from the psychiatric facility Las Encinas Hospital on Thursday after a nearly three-week stay. Bynes asked for her freedom and the courts determined that she no longer posed a threat and could not be held involuntarily any longer.
Article continues below advertisement
As RadarOnline.com reported, Bynes had been getting better with professional care, one of the reasons she appeared lucid enough for the judge to let her walk out the door.
But it appears her tenuous grasp on reality could already be in jeopardy. Hours after the troubled 28 year old's release, eyewitnesses spotted Bynes mumbling to herself, devouring plates of food, including salads and fried chicken, at a diner on Sunset Boulevard and stopping at various hotels in hopes of finding a room for the night.