Exclusive
Another 'RHOBH' Fight! Lisa Rinna 'Made Threats' Against Kim Richards During 'RHOBH' Taping: 'It Was Totally Crazy!'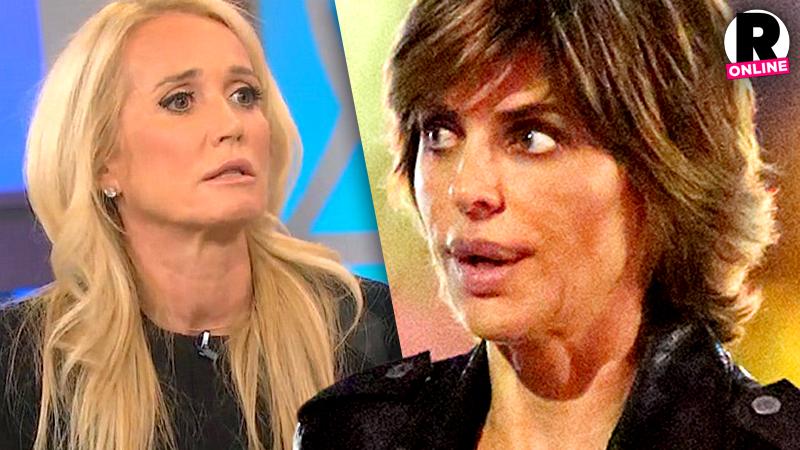 Article continues below advertisement
According to a guest, "All of a sudden out of nowhere, Lisa Rinna starts yelling and screaming at Kim...Lisa was furious with Kim about some perceived slight, and it quickly got physical."
"Lisa attempted to push Kim, and the women had to be physically separated!" the source claims. "Lisa even made threats against Kim. It was totally crazy."
Paris Hilton's aunt also was involved in a verbal argument with sister, Kyle, over allegations that she had fallen off the wagon, as Radar has reported.
"Kim and Kyle had already been openly feuding over allegations that she had fallen off the wagon," according to the source.
"Kyle just doesn't believe that Kim is indeed sober," the source previously told Radar. "After the cast trip to Amsterdam, Kyle became even more convinced that Kim has suffered a setback in her battle with alcohol."
"But Kim absolutely maintains that she is still sober, and thinks the show is just exploiting her recovery," the source said. "So the sisters got into a huge fight at Adrienne's party."
"There was tons of yelling, screaming, and plenty of tears," the source revealed. "It was so tacky to see these grown women behaving like this in public!"
A source close to Kim insists she is indeed sober, and "is furious at producers for trying to insinuate she has suffered a setback in her recovery."
Nevertheless, fans of RHOBH "will be shocked at how insane Adrienne's party was," the insider added. "It was exactly what producers had hoped for!"