Exclusive
High Times Ahead? 'RHOBH' To Film Cast Trip In Amsterdam – Sober Kim Richards Upset, Facing 'Temptations'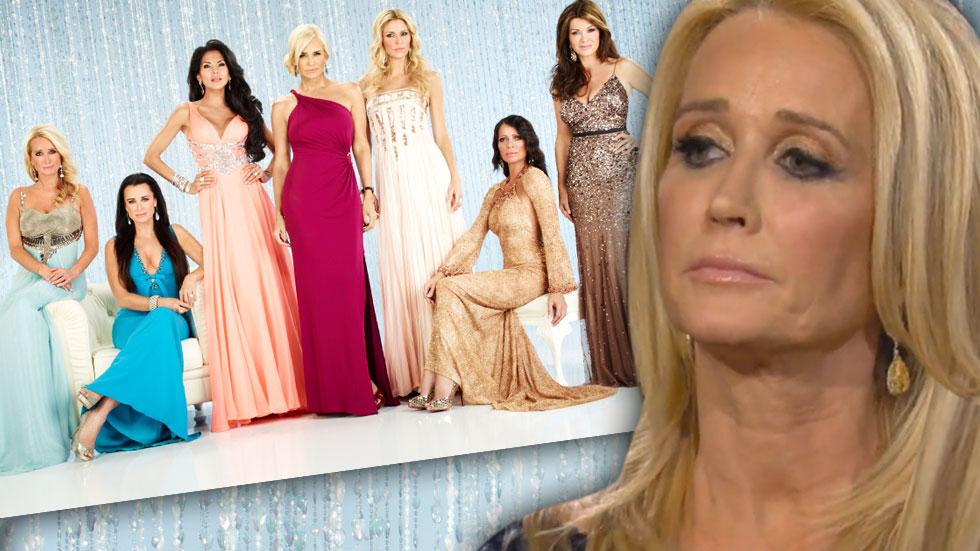 Paris Hilton's aunt and reality star, Kim Richards, has been sober for almost two years after a lifelong battle with drugs and alcohol. But now, has learned, there are new concerns for her sobriety as Richards and the entire cast of the Real Housewives of Beverly Hills are heading off for a booze- and drug-filled vacation — to Amsterdam!
The cast trip is a staple of the Housewives franchises, and this time around producers settled on the European capital, where many forms of marijuana are legal.
Article continues below advertisement
A source told RadarOnline.com, "Kim isn't thrilled about going. Being absolutely committed to her sobriety and going to a place that so many drugs are legal is bothersome for her."
Richards "doesn't think there will be any temptations, because of her determination to stay sober," the source continues. "The main thing Kim isn't looking forward to is comments from the other ladies about her battle with alcohol and prescription drugs."
Indeed, Richards is already feuding with RHOBH newbie Eileen Davidson, as RadarOnline.com has reported.
"Whenever Kim and Eileen film together, there is always a lot of eye rolling on the part of the soap star," the source reveals. "Eileen complains that Kim is a total airhead and doesn't understand why she is even on the show. In Eileen's opinion, Kim is a total bore, and just rides on her sister, Kyle's coattails."
Article continues below advertisement
The veteran Days of Our Lives and The Young & The Restless star "has indeed signed on to join the cast for the Real Housewives of Beverly Hills," the source confirms. "She was only working on a limited basis for DOOL and Y&R. Eileen has a huge fan following, and will be paid for $750,000, which is a record for a new cast member."
Kim doesn't care about the drama with Eileen, the source said, because "She has been through it all and doesn't care what Eileen has to think or say about her. This is just a job for her and doesn't take it seriously at all."
But that could be tested like never before on the trip, which is set to take place soon. According to the source, the ladies will leave for Amsterdam in the next two weeks, with cameras in tow.