Exclusive
Lisa Rinna's Husband Harry Hamlin Refuses To Appear On 'RHOBH' Because It Would Be 'Bad For His Career'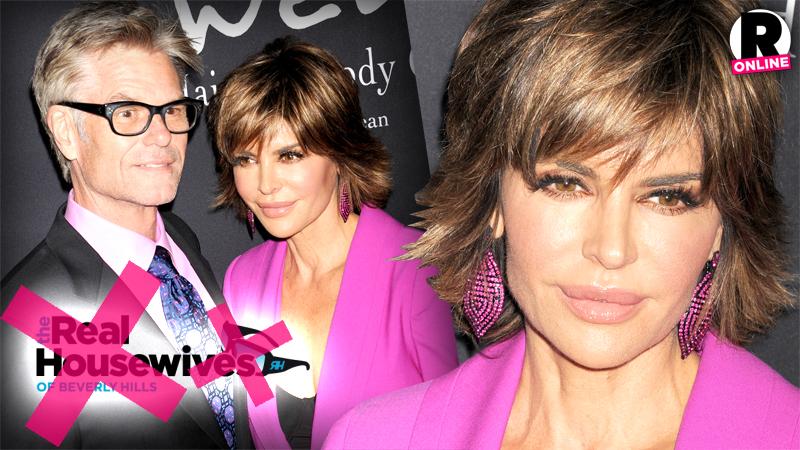 Hunky actor Harry Hamlin is refusing to film scenes with wife Lisa Rinna, as she begins her stint on the Real Housewives of Beverly Hills and soap sudser newcomer, Eileen Davidson, has been using it to create drama on camera.
"Harry wants nothing to do with RHOBH, and has been told by his agents that appearing on that reality show would be bad for his career," a source tells RadarOnline.com exclusively. "He previously did a reality show with Lisa, which was quickly canceled. Lisa respects his decision to not participate but hates how it's quickly becoming a storyline on the show."
Article continues below advertisement
According to the source, Davidson has been fueling the fire on the show by continuously inquiring about Hamlin's whereabouts.
"In particular, Eileen is constantly asking where Harry is whenever there is a group outing. Lisa has replied that Harry is busy with other work commitments, but that doesn't stop Eileen," the source added.
"It has lead to some very heated arguments, especially since Lisa is always saying how perfect her marriage is."
The veteran daytime rivals caused quite a scene recently at a cocktail party at Kyle Richards' house that led to one star's abrupt exit and Rinna out for revenge.
"All hell broke loose!" a source told RadarOnline.com. "It turned into super b**hy soap-opera drama. It was a screaming match."
It all started when Rinna confronted Davidson in front of the cast.
According to the source, "Lisa went up to Eileen and said, 'I don't know what you have against me, but I'm tired of your evil eye dirty looks. You need to stop it!'
Article continues below advertisement
"Eileen stormed out and couldn't believe Lisa would stoop to that level," the source added. "Eileen has been nice and quiet, but people knew behind that was a catty girl. So Lisa was antagonizing her until she exploded. Now Lisa is conspiring to bring her down."
Another source told RadarOnline.com that before Rinna began filming RHOBH, "the entire family had a meeting to discuss how it would impact them. Their teenage daughters didn't have a problem with being on the show....but dad, Harry, is absolutely opposed to being involved.
Harry might appear in a very limited capacity as Lisa's date at a party or event, but that will be the extent of it. He certainly won't be a key player like Lisa Vanderpump's husband, Ken, or Kyle's other half, Mauricio."