Exclusive
Courtroom Catfight! Tamra Judge In Screaming Match With Ex Simon Barney's New Girlfriend At Hearing For Custody Trial — Inside The Fight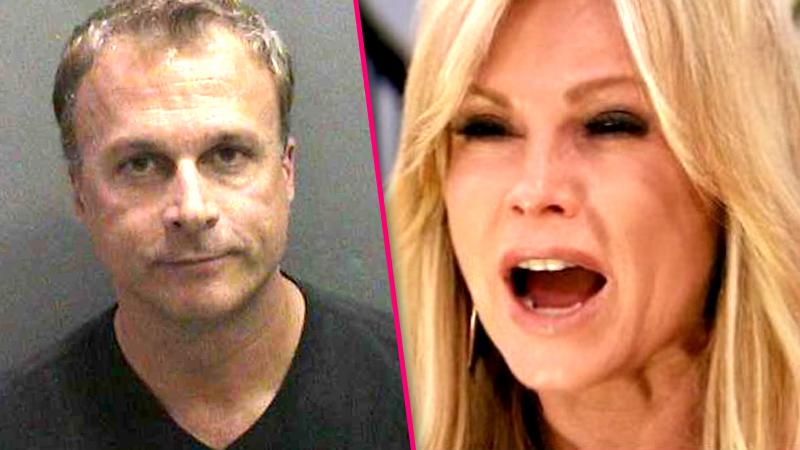 Tamra Judge just wrapped the most dramatic season of The Real Housewives of Orange County ever, but even though it was her last, she's not ready to retire her drama queen crown just yet! RadarOnline.com has exclusively learned that the hot-tempered reality star got into a screaming match with her ex-husband Simon Barney's new girlfriend at a hearing for their contentious custody case on Wednesday afternoon.
Article continues below advertisement
Tamra and her husband Eddie Judge, along with their attorney Daniel Monarch and child psychologist Renee Hulse, made an appearance at a hearing Wednesday before an Orange County judge to start the trial in her bitter custody battle with ex, Simon Barney, who has accused her of child neglect.
The trial was continued to October 9, but the day in court did not end without a showdown.
As Simon, Tamra and Eddie waited for their attorneys just steps from the courtroom, a confrontation erupted between the reality star and her former husband's current — and much younger — girlfriend.
Eddie pretended to take out his cell phone to film Simon and girlfriend Catushia Ienni, and Tamra said, "How do you like it?" She claims Catushia secretly filmed Tamra at her daughter's first day of school without her knowledge.
"I didn't take video of you!" Catushia shouted back. "I don't need a picture of your ugly f**king face!"
"Nice language," the 46-year-old responded, before Simon interjected, saying, "She's being a loudmouth."
Article continues below advertisement
"It's his girlfriend, she's 20 years younger than he is! She started as his girlfriend, now she's a live-in nanny!" Tamra told RadarOnline.com.
As the catfight came to an end without a clear winner, the reality mom – dressed in black slacks, a silk cream blouse and nude high heel Louboutins – opened up about what she says was a legal victory. According to Tamra, many of Simon's claims about her alleged bad mother behavior toward their three children, Sophia, 8, Spencer, 13, and Sydney, 15, will not be heard in court.
"From what my attorney said, it's really good news," she told RadarOnline.com after both parties' legal representatives met with the judge in chambers.
"From what I've been told most of the evidence Simon claimed to have has been taken out," Tamra added.
The judge confirmed, "We're limited of what the evidence is going to be."
Among Simon's many claims filed back in March are allegations that his ex doesn't properly care for their children's health and hygiene, including a lack of food in her house, and their kids being returned to their father unshowered with bugs in their hair.
Article continues below advertisement
It's unknown at this point what other claims, all of which Tamra has denied, have been tossed out.
However, RadarOnline.com has learned that one of the allegations the judge has agreed to hear is Simon's claim that Tamra let their daughter Sophia wear dirty underwear for five days.
"It's a shame we are having to continue it," said the blonde beauty. "It's all so silly. It's a waste of court resources and taxpayers money. It's unfortunate it has to be dragged on.
"Simon's been treating this like it's a murder trial," she continued. "He's carrying in his big boxes. He has boxes of videotapes of every episode of RHOC."
Both Simon and his attorney, Simon Budhwani, declined to comment on the judge's ruling to omit specific evidence.
Story developing.