Authorities: South Carolina Man Charged In The Murder Of His 5 Kids, Leaving Their Remains In Trash Bags On Dirt Road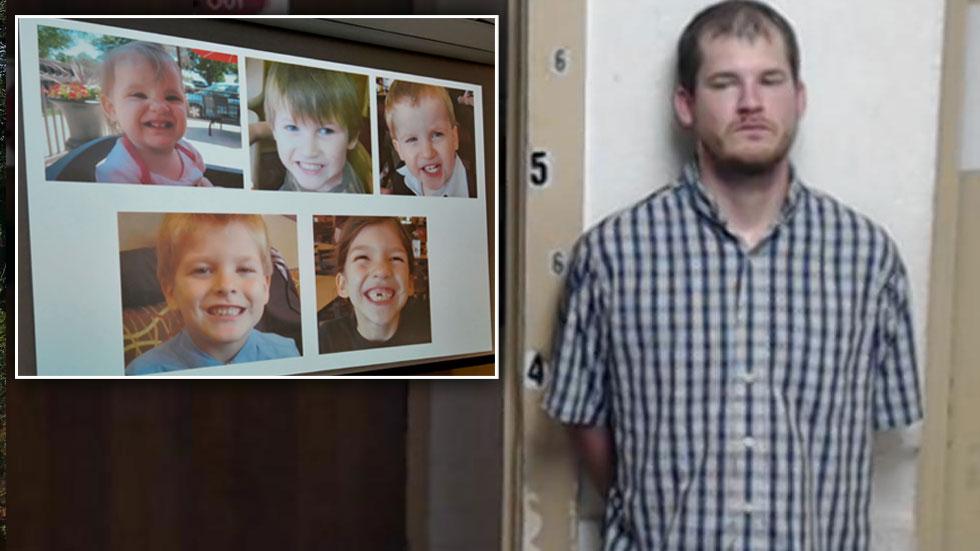 A 32-year-old man is accused of murdering his five young children, and dispensing of their bodies in trash bags alongside a dirt road in Alabama, officials in South Carolina said Wednesday.
Timothy Ray Jones Jr. is going to be charged with five counts of murder, according to Lexington County Acting Sheriff Lewis McCarty, noting that officials have yet to determine a motive, or cause of deaths of the kids, ages 1-8, in the horrifying incident.
Article continues below advertisement
"In all my years in law enforcement," McCarty said, "I have never seen a case like this."
The incident unfurled Saturday, in Mississippi, when Jones was stopped in his Cadillac Escalade at a traffic checkpoint, and subsequently arrested in connection with driving under the influence, as Mississippi district attorney Daniel Jones said the accused killer was "high as a kite" after smoking synthetic marijuana.
Officers noticed that the man was acting bizarre, authorities said, and zeroed in on a suspicious combination in his vehicle: blood stains, kids' clothes and a bottle of bleach.
A complaint of child abuse had been raised against Jones Aug. 7, NBC reported, but Department of Social Services director Jackie Swindler told the network that "at that time, there was nothing to alarm them immediately" of danger.
Article continues below advertisement
The last time the children were seen alive was Aug. 28; Upon further investigation, police learned that Jones' ex-wife had reported the man and the five children missing Sept. 3, a day after Jones was slated to bring them to their mother's house. (No Amber Alert was put into place because Jones has legal custody of his kids, according to State Law Enforcement Division Chief Mark Keel.)
Three days after he was taken into custody, Jones took officers to the location where the bodies were at.
McCarty said that the widespread nature of the investigation — spanning 700 miles over five states — made for such a "logistical nightmare" that the investigation was kept under tight wraps until the gruesome discovery was made on Tuesday, in an effort to "balance the children and the investigation against the releasing of information.
"I am a police officer, I'm not a politician," the lawman said. "My job basically is to get this job done."
Article continues below advertisement
Watch the video on RadarOnline.com:
The suspected child killer's father Timothy Jones Sr. characterized the death of his grandchildren as "a terrible tragedy."
"I'm sure everybody wants to know the answers," he said.
As for the children's mother, who has been divorced from Jones for a year, "She's a very nice person, a very sweet lady.
"I don't think that there's a person in this room that can speak to the mother of these children and not become emotional," McCarty said. She is in shock and is extremely distraught."
Autopsies will be conducted on the children Thursday, after their bodies are transported back to South Carolina, authorities said.