Strangers Sending Casey Anthony Money In Jail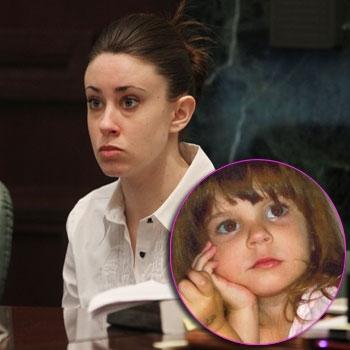 by RadarOnline.com Staff
If you thought the strange story of Casey Anthony couldn't get any more shocking – think again.
We're now learned that complete strangers have been sending money to the Orlando, Florida woman as she sits in jail waiting for her release this weekend.
According to ABC News, at least 17 people have sent money to Anthony since May, according to jailhouse records from the Orange County Corrections Department.
Article continues below advertisement
The donors range in age from men as young as 19, to middle aged women, to men in their late fifties; perhaps not surprisingly, most of the strangers sending her money are male.
Anthony is able to use the funds to spend on cosmetics and snacks.
In an interesting note, ABC News points out that while strangers are sending Anthony cash, checks and money orders, her own parents, George and Cindy Anthony (who both testified at her trial) haven't sent their daughter a single cent since May 8, more than two weeks before her now infamous trial began.
EXCLUSIVE: See The $1M Check Made Out To Casey Anthony
ABC News says that the donations have increased since Anthony was acquitted of the most serious charges connected to the death of her 2-year-old daughter Caylee Marie.
As of today, Anthony has $472.18 in her bank account, nearly $200 more than what was in her account the day she received the verdict on Tuesday, July 5. One stranger donated $100 this week.
MORE ON:
Celebrity Justice
Article continues below advertisement
The average balance in an Orange County jail inmate's account is $36.30.
Anthony could be on her way to an even bigger payday. As RadarOnline.com exclusively reported earlier Thursday, a California-based TV producer has made out a check for $1 million to Anthony, if she agrees to do her first television interview with him. So far, there's been no response from Anthony's legal team.
EXCLUSIVE: Read Al Taylor's Official Offer To Casey Anthony
As RadarOnline.com has previously reported, the nation was stunned last week when Anthony,25, was acquitted on charges of first degree murder, manslaughter and child abuse in connection with the death of her 2-year-old daughter Caylee. The Orlando, Florida woman was, however, convicted on four misdemeanor counts of lying to police for which she received four years behind bars, but with credit for time served and for good behavior, she is scheduled to be released from jail this Sunday.