'My Children Are Not Okay' – Former Sheriff Howard Wells Reveals Secret Conversation That Convicted Susan Smith Of Murdering Her Kids PLUS How 'She Wanted To Die'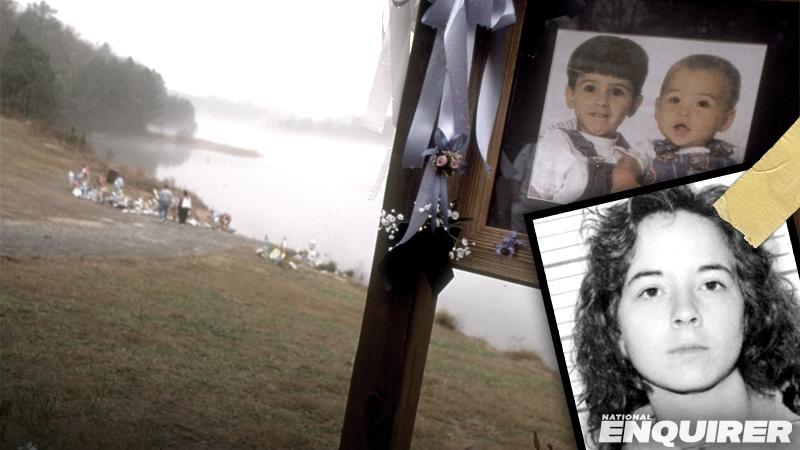 Susan Smith, the South Carolina mom who murdered her two young boys, was found guilty of double murder in 1995. Nearly two decades later, former Sheriff Howard Wells reveals exclusively to National ENQUIRER how he cracked the heartbreaking case and got Smith to admit to drowning her sons!
On Oct. 15, 1994, Smith reported to police that her two sons Michael, 3, and Alexander, 14, were missing and claimed that a black man had driven away with her sons in the car. For the next nine days, Smith, 23, pleaded with the nation for the safe return of her sons.
Article continues below advertisement
Wells told The ENQUIRER that he had just graduated from the FBI Academy at the time, and this was his first assignment. What made it even more difficult is that Wells personally knew Smith. He knew about her attempted suicide as a teen, her affairs with married men and her troubled past of alleged sexual abuse by her stepfather, he claims.
"She lived on the same street I lived on. You have to imagine the extreme pressure," Wells said, referring to the massive search by hundreds of state police, FBI agents and volunteers. "You can't go out and hammer someone who is your victim/suspect, because if you turn out to be wrong, the whole world would be against you."
Although Wells didn't know that Smith's boys were submerged 18 feet under the John D. Long Lake in a 1990 Mazda Protégé that their mother had pushed into the water, he had his doubts about her story and decided to take action into his own hands.
On Nov. 3, 1994, Wells told Smith that undercover cops were working where she said that the carjacking took place.
"She just broke down and started crying," he recalled. "She said that she didn't want to live and when I asked her why she said 'because my children are not okay.'"
Although Wells has not seen Smith since she was sentenced to life in prison, he still runs into her family from time to time and feels no remorse for the work that he did to convict her.
"We had to do what we had to do," he told The ENQUIRER.