Child Murderer Susan Smith Almost Killed Herself, Says Ex-Inmate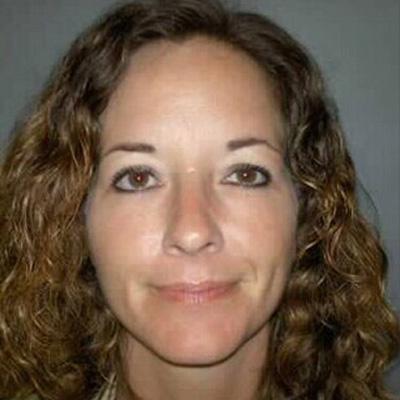 Susan Smith, the South Carolina woman who horrified the nation in 1994 by drowning her two young sons, nearly killed herself in a cutting incident as she serves her life sentence in her 1995 double murder conviction.
Stephanie Hulsey, a 32-year-old woman who crossed paths with Smith at South Carolina's Leath Correctional Institution, told the National Enquirer that Smith "has terrible raised scars on her wrists, maybe 15 of them, some three inches long."
Article continues below advertisement
Stephanie, who was released from the prison August 31, recalled the nightmarish time in which the 40-year-old Smith, awaiting solitary confinement for having prescription pills, was "sitting on the floor and slashing deeply at her wrists with a razor she snuck in with her.
"There was blood behind spurting everywhere and she was weeping, but she wasn't crying out in pain," Stephanie said. "She used to say, 'You don't feel pain when you cut. Cutting takes all the pain away.'"
Stephanie said she and a fellow inmate summoned authorities, who saved the convicted murderer's life. She said Smith never verbally acknowledged the incident to her, but deposited $150 in her prison account as a thankful gesture.
Behind bars, the once-svelte Smith, who has plumped up to 180 pounds, is in a romantic relationship with a convicted bank robber who's also serving a life sentence.
"Her lover is a big woman who looks like a man," Stephanie said, adding Smith also has an ongoing correspondence with a man she met online, who has often played her benefactor.
Article continues below advertisement
"Over the years, he's sent her thousands of dollars," Stephanie said, noting the man "paid a $1,500 bill for her hospital stay after the cutting incident."
Smith -- who initially claimed an African American man was responsible for kidnapping her late sons Michael, 3, and Alex, 14 months -- is not eligible for parole until 2024.
For more details, pick up the latest issue of the National Enquirer, on newsstands Thursday.