Exclusive
DNA Evidence Used To Convict Amanda Knox Called 'Unreliable'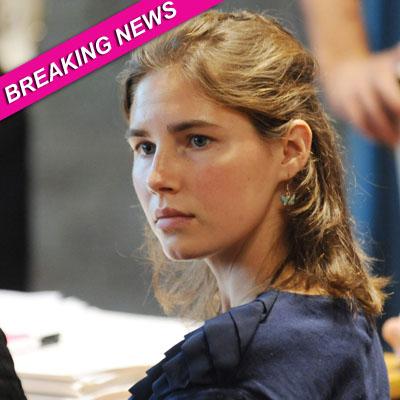 By Neil Woulfe - RadarOnline.com News Director
In what could be a major development for American exchange student Amanda Knox, some DNA evidence used in the case has been found to be "unreliable."
Knox -- a 23-year-old from Seattle, Washington-- is currently appealing her 2009 conviction of sexually assaulting and murdering British student Meredith Kercher, with whom she shared an apartment with while both were exchange students in Perugia, Italy.
Article continues below advertisement
Knox received a 26-year sentence, while her ex-boyfriend and co-defendant Raffaele Sollecito was also convicted and sentenced to 25 years. (A third person, a drifter, was also convicted in the case).
On Wednesday, two court appointed DNA experts said that some of the evidence used to convict Knox is "unreliable." The independent forensic experts said some of the DNA traces may have been contaminated and that the testing was below international standards.
Knox's DNA was never found exactly where the crime occurred, and she was convicted on mostly circumstantial evidence. Prosecutors maintained in the first trial that Knox's DNA was found on the handle of a kitchen knife they believe to be the murder weapon, and that Kercher's DNA was found on the blade. They say Sollecito's DNA was found on the clasp of Kercher's bra.
Article continues below advertisement
The report by the DNA experts, filed Wednesday at the court in Perugia, found that it was "not certain that DNA from Meredith was on the knife" and that "contamination on the bra clasp could not be excluded."
The review of the DNA evidence was requested by the defense and had been eagerly awaited.
Knox's mother, Edda Mellas, said: "Every little piece of news like this helps but we will not be celebrating anything for definite until Amanda walks out of jail and she breathes fresh air."