Lawyer Demands To Know If Casey Anthony Gets Money From Caylee Trust, Wants To View Video Diaries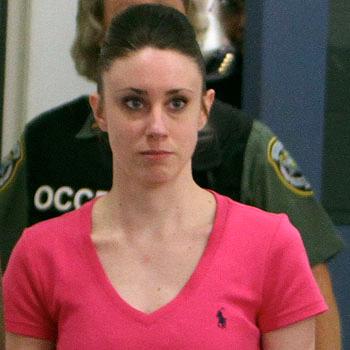 Article continues below advertisement
The judge ruled that Casey must answer Dill's questions and reveal if she received any money from her parents and the trust, but said that the lawyer is not allowed to reveal the answers to the public until the trial, which is scheduled for January.
Gonzalez's attorney said since they are seeking punitive damages against Casey they must be given all the information about her net worth. Casey's attorneys argued that was "private financial information," but the judge disagreed.
Dill also requested that Casey's lawyers turn over video diaries that she made, some of which were released on the internet.
Casey's attorney told the judge they were not sure which recordings were being requested and Dill played a portion of Casey's video diary on his cell phone for the judge.
Dill argued that if Casey was keeping a record of her thoughts "it's reasonable the subject of her daughter's death could have come up," the Sun Sentinel reported.
Article continues below advertisement
"The judge ruled against the defense's argument that the request wasn't sufficiently specific, but said the recordings would be subject to review in order to determine if they could violate Anthony's fifth-amendment rights."
However, Casey's legal team said that Zenaida Gonzalez's attorneys waived their request for the recordings at a previous hearing but they must provide transcripts within 15 days to prove that.