Hollywood's 16 Nastiest Custody Battles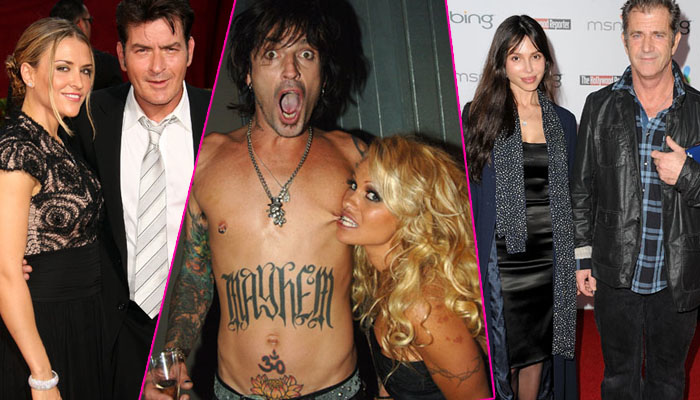 The gloves were off in Tinseltown when these 16 couples parted ways; click thru to learn more about Hollywood's nastiest custody battles!
Article continues below advertisement
Mel Gibson and ­Oksana Grigorieva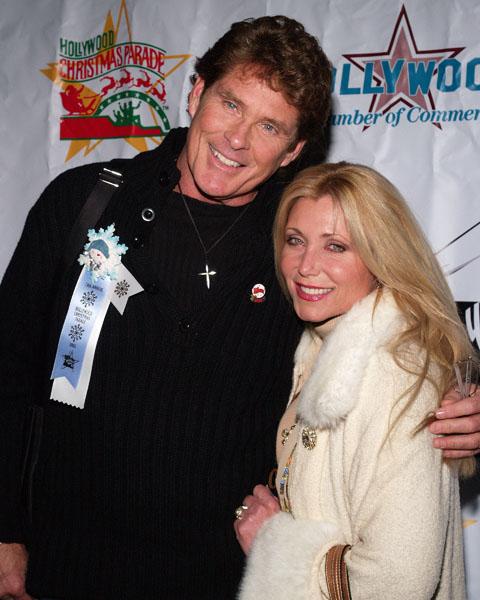 After splitting in 2006, Pam claimed the Baywatch actor abused her and called her nasty names in front of the girls, while David said Pam abused prescription medication and illegal drugs. During their trial, David temporarily lost custody of daughters Taylor-Ann and Hayley when a video of him drunkenly eating a cheeseburger off the floor of his Las Vegas home was leaked but ultimately, David got primary custody of them, while Pamela got visitation rights.
Melissa Etheridge and Tammy Lynn Michaels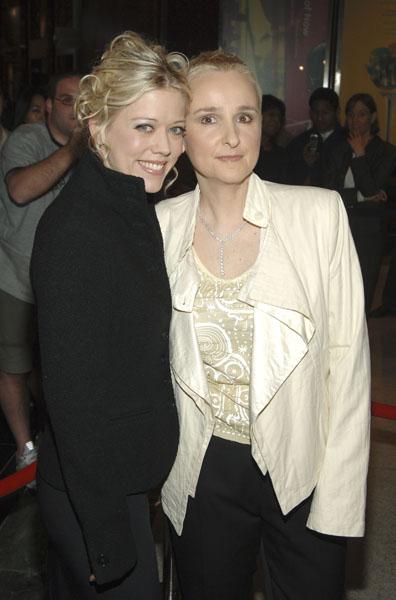 The lesbian couple got involved in a mud-slinging two year ordeal to work out the details of their twins' custody. Tammy said Melissa used abusive language in front of daughter Johnnie and son Miller while Melissa claimed her former domestic partner once accidentally burned one of the kids with a cigarette-- but the couple settled it by reportedly now sharing custody of the children.
Article continues below advertisement
Britney Spears and Kevin Federline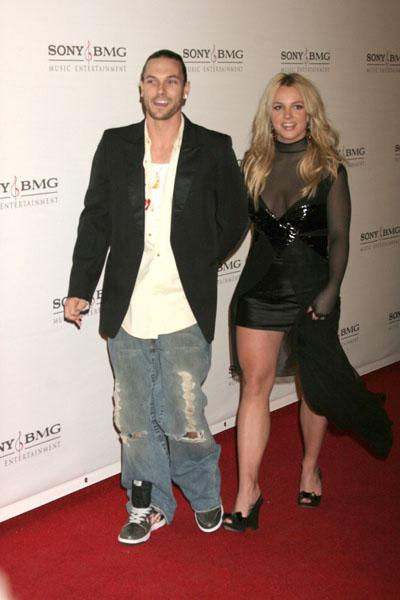 The singer and Kevin started out with joint custody of their sons Sean and Jayden after they divorced in November 2006. But in October 2007, a judge awarded Kevin full custody because of Britney's erratic behavior and drug and alcohol use and the following July, Britney gave Kevin sole legal and physical custody of the boys, which he still maintains.
Article continues below advertisement
Charlie Sheen and Denise Richards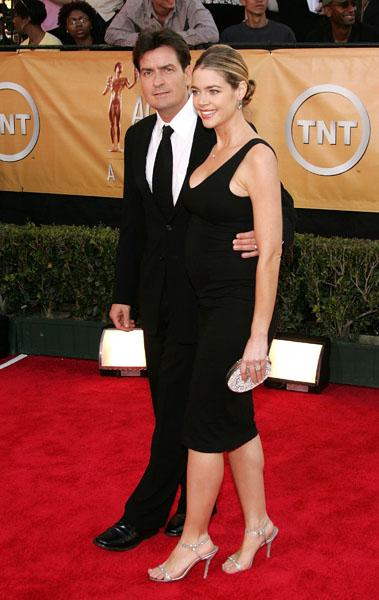 After their divorce, Denise got primary physical custody of their daughters Sam and Lola, and in May 2010, Charlie to give her full custody of them because of his substance abuse problems. After his divorce from Brooke Mueller, Charlie and Denise agreed to joint legal custody but when Charlie's behavior became erratic again, Denise retained custody.
Article continues below advertisement
Anne Heche and Coley Laffoon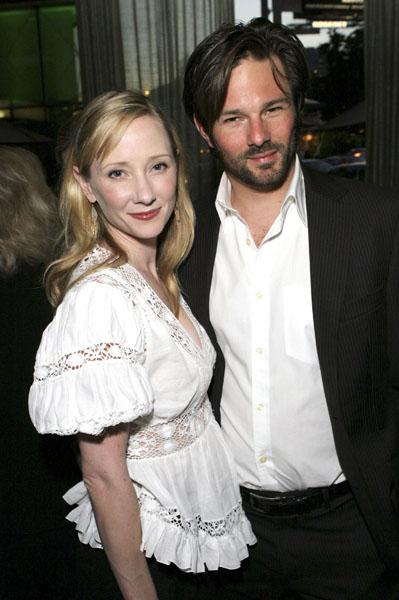 Post their 2007 divoce, Anne claimed while Coley said he was a stay-at-home dad, he actually left Homer with nannies and baby sitters to gamble and look at porn online. The judge ended up giving Coley full custody when Anne was in Canada filming Men in Trees and joint custody when she was in L.A. but when the show was canceled, a court ordered the couple to hire a "parenting coordinator" to manage their relationship with Homer.
Article continues below advertisement
Paul McCartney and Heather Mills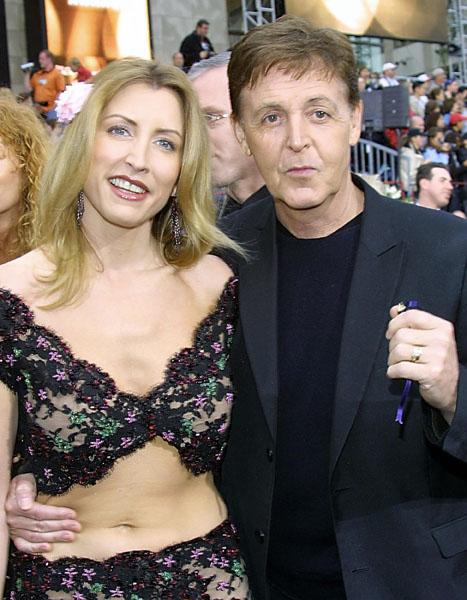 During their nasty battle over baby Beatrice, Paul accused Heather of previously working as a high-priced call girl while she said he was often drunk, smoked pot, and stabbed her with a broken wine glass. A judge eventually awarded them joint custody.
Article continues below advertisement
Alec Baldwin and Kim Basinger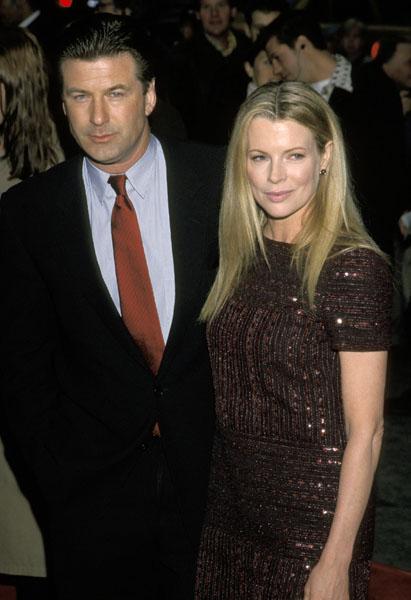 The superstar couple, who divorced in 2004, shared joint legal and physical custody but in 2007, after Ireland missed a scheduled phone call with her dad, Alec left the girl a notorious voice mail that was later leaked to the press, calling her a "rude, thoughtless little pig." After the media firestorm, Alec was barred from seeing Ireland for a time, but he later regained custody rights and he and his daughter patched things up.
Article continues below advertisement
Usher and Tameka Foster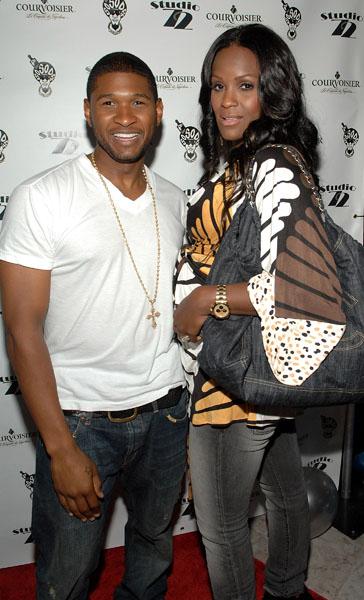 During their custody battle, Tameka accused Usher of being a philanderer and absentee dad to sons Usher V and Naviyd, while the singer claimed that Tameka got violent with his girlfriend. In August 2012, The Voice judge was awarded primary physical custody of his boys, with the couple sharing legal custody.
Article continues below advertisement
Woody Allen and Mia Farrow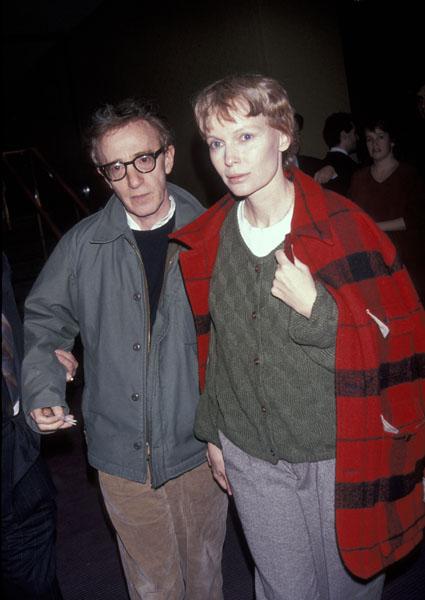 Although he had an affair with her daughter Soon-Yi (and later married her), Woody boldly asked for custody of their three kids: biological baby Satchel, adopted daughter Dylan and adopted son Moses. Mia accused her ex-boyfriend of sexually abusing Dylan, while Woody called Mia emotionally unstable—but in the end, the judge ruled against Woody , saying that he couldn't have contact with his adopted daughter except in joint therapist sessions, would get supervised visits with Satchel, and the court would leave it up to teen Moses whether he wanted to see his dad or not.
Article continues below advertisement
Pamela Anderson and Tommy Lee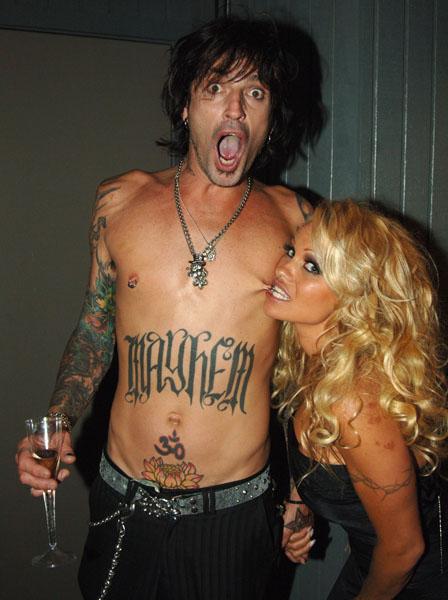 After their split, Baywatch babe Pam accused her rocker husband Tommy of being an unstable man who got abusive when drinking. Tommy denied her claims, saying that Pam was causing harm by dragging sons Brandon and Dylan through a court battle. In 2002, however, they agreed to share joint custody of the boys.
Article continues below advertisement
Halle Berry and Gabriel Aubry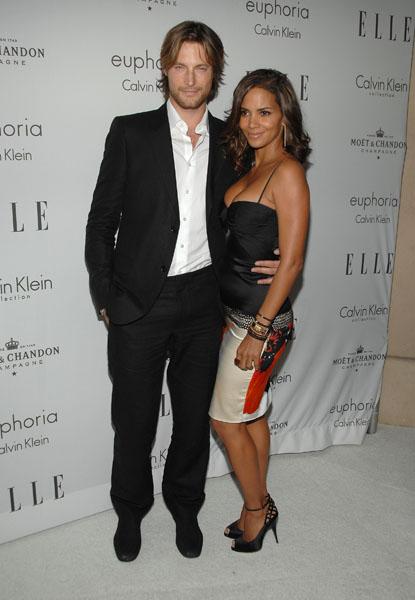 The actress and model, who never married, fought a fierce custody battle for daughter Nahla after they split in 2010, with Gabriel objecting to Halle's desire to move the girl from L.A. to France (where her boyfriend Olivier Martinez lives) and Gabriel being accused of shoving the nanny. After a judge denied Halle's request to move Nahla to France, it got violent when Gabriel and Olivier got into a physical altercation at her home on November 22, 2012—a week later, the star's lawyer announced she and Gabriel had reached an amicable custody agreement.
Article continues below advertisement
Jon & Kate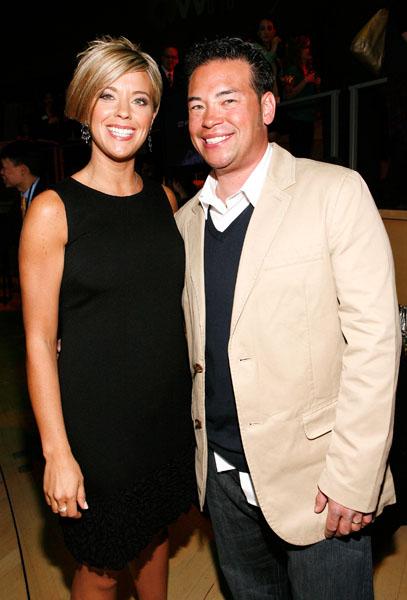 After they divorced in 2009, the Jon & Kate Plus Eight stars fought for custody of their eight kids, with Jon calling Kate an absentee parent and Kate questioning Jon's employment ability. They hammered out a private custody agreement with it appearing that Kate retains primary custody of the children and Jon gets visitation rights.
Article continues below advertisement
Brooke Mueller Charlie Sheen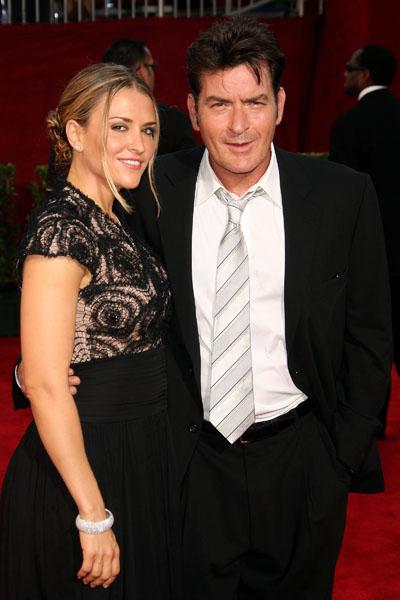 This May, in a move supported by Charlie, Denise was awarded temporary custody of Bob and Max, Charlie's kids with Brooke, after the twin boys were removed from Brooke's home by child protective services due to concerns over Brooke's drug use. The court denied Brooke's recent request to have Denise stripped of temporary custody and placed in the care of her brother.
Article continues below advertisement
Mel Gibson and ­Oksana Grigorieva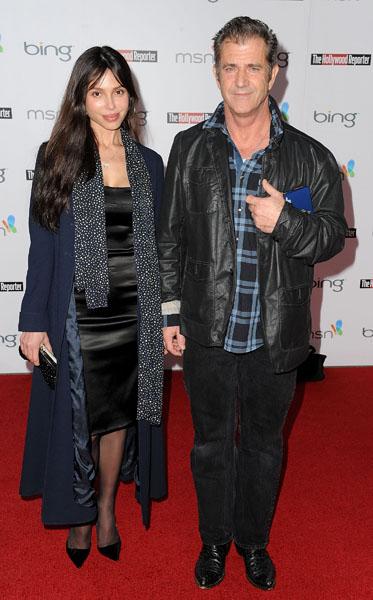 After Mel left his family for galpal Oksana and they had a baby daughter, Lucia, the unmarried pair had a wild custody battle with Oksana claiming the actor assaulted her and getting a restraining order against him for her and their girl. After Oksana released Mel's violent voice mails in which he called her a "f----ing slut" and threatened to kill her, they agreed to joint legal custody of Lucia in August 2011.
Article continues below advertisement
Camille Grammer Kelsey Grammer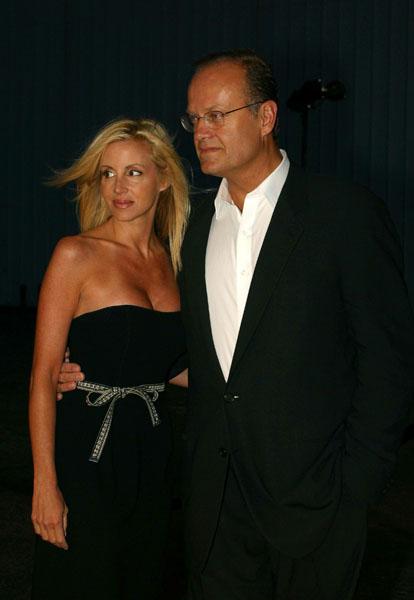 The Frasier star and his Real Housewives of Beverly Hills beauty wife battled over their two kids, daughter Mason and son Jude, after he left her for Kayte Walsh in 2010. Kelsey's reps denied reports that the actor suggested that they split the kids up so that Mason would live with Camille in L.A., while the boy would live with his dad in Chicago, and in 2012, the couple agreed the kids would live primarily with Camille.
Article continues below advertisement
Debbie Row Michael Jackson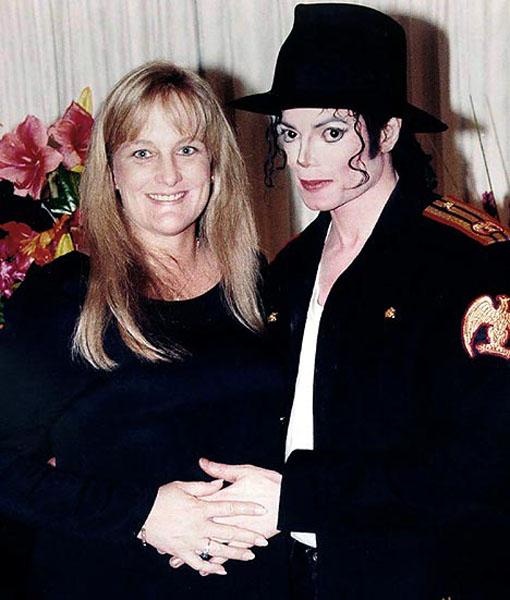 After their 1999 divorce, Debbie voluntarily gave up legal rights to son Prince and daughter Paris, her children with the King of Pop. When Michael was charged with child molestation in 2003, however, Debbie began a battle to obtain visitation rights and after Michael died in 2009, she worked out a deal to have supervised visits with Prince and Paris.