'It's Not So Easy To Just Get Away': Meredith Vieira Opens Up On Past Involvement In An Abusive Relationship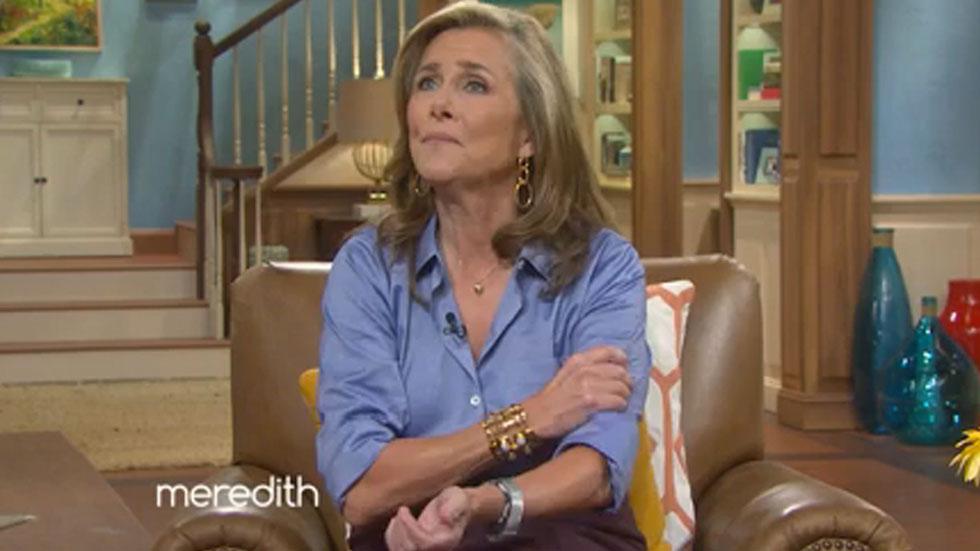 With domestic violence awareness boosted by the Ray Rice incident, and the NFL's handling of it, broadcasting star Meredith Vieira bared her own soul in front of the cameras for Wednesday, admitting that she, too, was once involved in an abusive relationship.
"When people talk about domestic violence it is really, really, a complicated issue," she said. "It's not so easy to just get away."
The former TODAY anchor said she was prompted to share the personal details, in part because of the recent social media campaign with the hashtags #WhyIStayed and #WhyILeft, in which people shared their personal stories related to the issues.
Article continues below advertisement
Vieira explained the roots of the violence, saying, "It started out, I loved this guy, it started out we'd have a fight and he'd just sort of grab my arm.
"I didn't think a lot about it and then it turned into pushing me into a wall, and then it went beyond that to actually taking his hand and grabbing my face and saying, 'I could ruin your career if I wanted to and no one would want you.'"
Vieira said her decision to stay after the violence began was not because of a lack of awareness or means — "I had a job at the time," she recalled — but rather the destructive cycles commonly associated with domestic violence-stained relationships.
"Part of it was guilt, because every time we would have a fight, he would then start crying and say, 'I promise I won't do it again' and I would feel like maybe I contributed somehow to this," she remembered. "And they are saying this about Ray Rice's wife, that it takes two to tango."
The one-time host of The View said on a horrific night, her abusive partner "threw me into a shower, naked with scalding water and then he threw me outside into the hallway.
Article continues below advertisement
"We lived in an apartment building and I hid in the stairwell for two hours until he came again crying, 'I promise I won't do this again.'"
She said the abusive relationship finally ended when she took an out-of-state job, "and that's where I felt I had the ability to get away."
The 60-year-old said if her 21-year-old daughter was in an abusive relationship, she would advise her to leave, immediately.
Watch the video on RadarOnline.com:
Visit NBCNews.com for breaking news, world news, and news about the economy
She advised viewers who might be going through the tragic predicament, "If you are going through this get yourself to a shelter, by all means tell somebody what's going on, let somebody know.
"We didn't have shelters when this was happening to me, there was no hotline: I would say call the hotline."
Vieira, calling the issue a "rampant" one in the U.S., said that until the issue is not taken more "seriously, more and more women are going to get abused."
The jarring admission comes on Wednesday's edition of The Meredith Vieira Show.