Murder, Drugs, Cheating & Sex Tapes — 11 CRAZY Hollywood Husbands!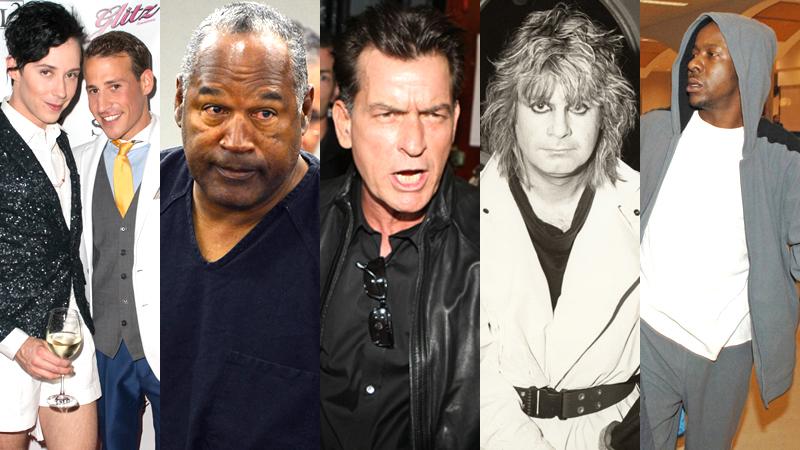 It happens in romantic comedies and fairy tales; boy meets girl, sweeps her off her feet, marries her and they live happily-ever-after. But, even in Tinsel Town, the reality isn't always that pretty. Here is our list of the craziest Hollywood husbands.
Article continues below advertisement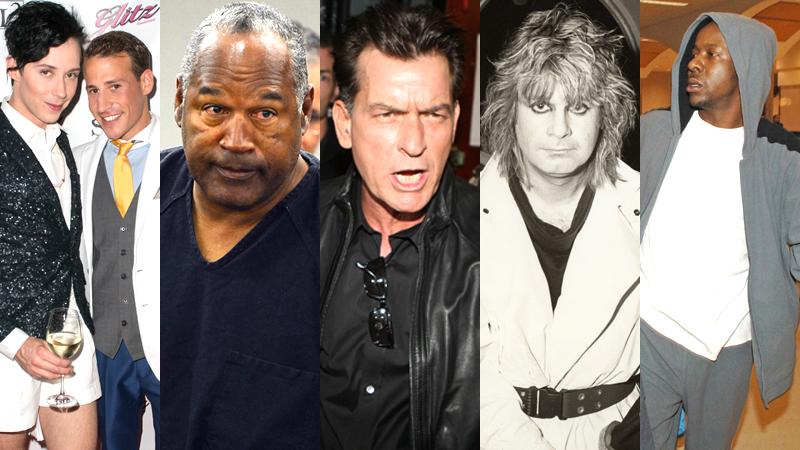 charlie sheen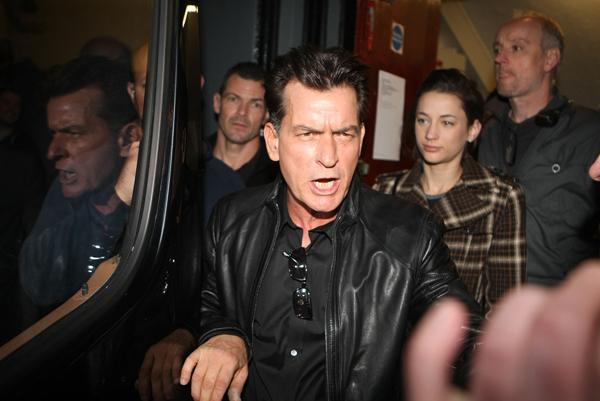 Charlie Sheen
He is currently preparing to walk down the aisle for a fourth time. But Charlie Sheen has had a checkered past when it comes to marriage. As a husband and ex-spouse he has done everything from evicting ex-wife No. 2 Denise Richards from her home, to allegedly holding a knife to the throat of the third Mrs. Sheen –Brooke Mueller – on Christmas Day.
Article continues below advertisement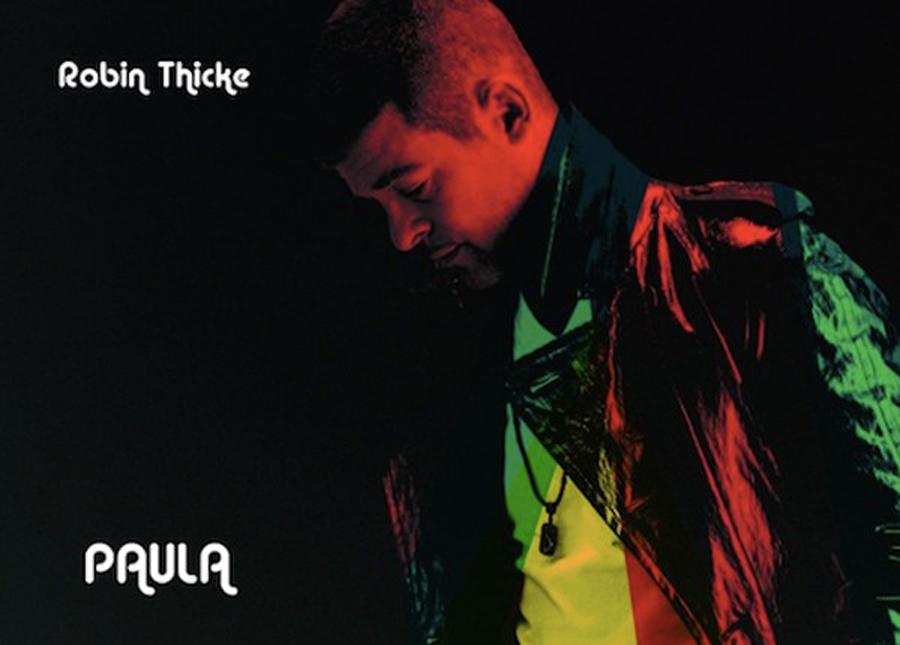 Robin Thicke
He hasn't got a reputation for being physically or verbally abuse to Paula Patton. But this Hollywood husband is guilty of being crazy in love with his estranged wife taking his public pleas to get her back to a whole new level by even naming his new album after her. In a July 2014 review of the album, The Atlantic said: "Robin Thicke's Paula is one of the creepiest albums ever made."
Article continues below advertisement
whitney houston bobby brown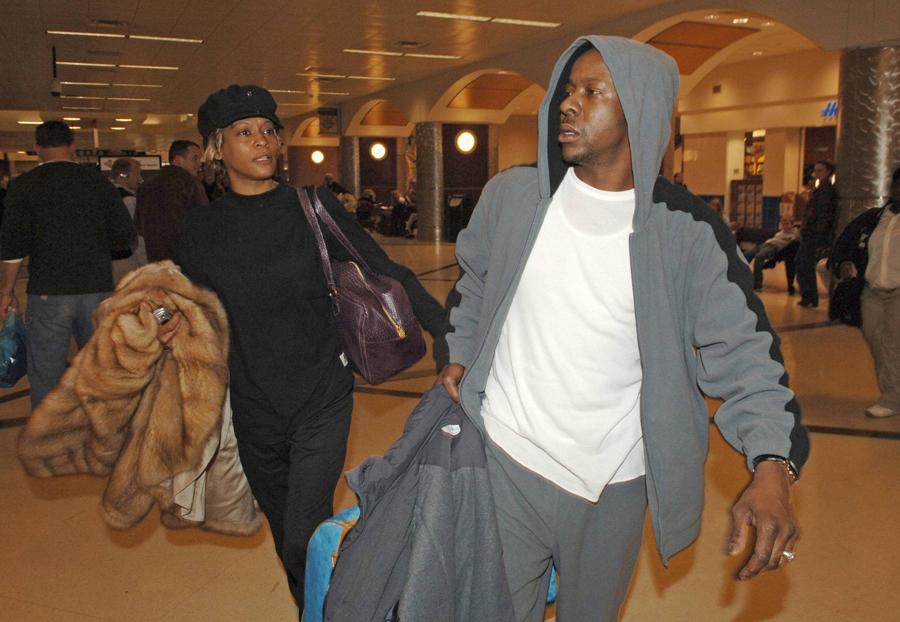 Bobby Brown
In a 2009 interview with Oprah Winfrey, Whitney Houston went into great detail about her tumultuous marriage to Bobby Brown. The late singer told the talk show queen that the former New Edition star did everything from paint "evil eyes" around their Atlanta, Ga., mansion to allegedly spitting in her face. Houston said at the time: "Something happens to a man when a woman has that much fame."
Article continues below advertisement
pamela anderson tommy lee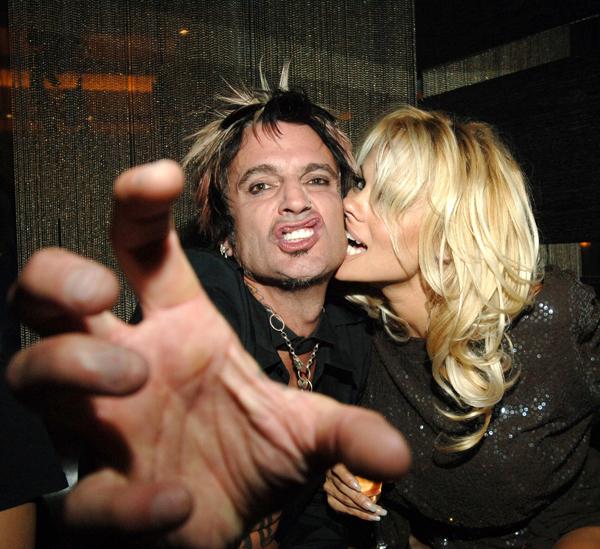 Tommy Lee
Their on-again, off-again relationship was rocky from the start. Over the years Baywatch beauty Pamela Anderson has accused ex-husband Tommy Lee of assault and allegedly infecting her with Hepatitis C. In their bitter custody battle the actress even accused the rocker of being a threat to their two sons, saying in court papers: "Tommy's behavior has deteriorated to such an extent that I am afraid for the emotional well-being of the children while in his care."
Article continues below advertisement
Ozzy Osbourne Sharon Osbourne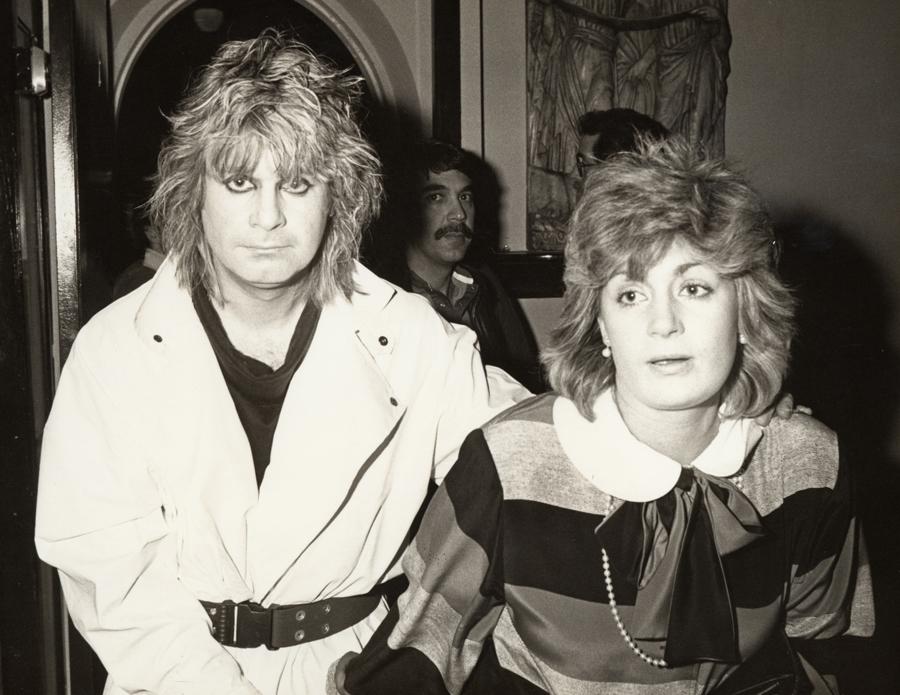 Ozzy Osbourne
"I regret trying to kill Sharon." That's what Ozzy Osbourne told U.K. newspaper The Sun about the night in 1989 when he tried to strangle his wife to death. Despite their ups and downs the couple have been married for 32 years.
Article continues below advertisement
amy winehouse blake fielder-civil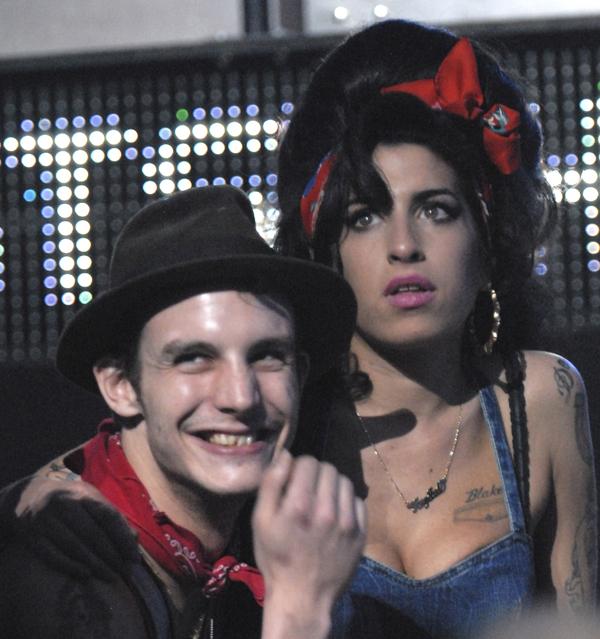 Blake Fielder-Civil
The ex-husband of Amy Winehouse was accused of using "emotional S&M" to manipulate the troubled late singer. In the 2013 book, Amy Winehouse –The Untold Story, a source alleged that Blake Fielder-Civil was once a dealer who used drugs to control his multi Grammy-winning wife. The source said: "He could decide if he was going to give her drugs and he liked that because it gave him a type of control in their relationship…"
Article continues below advertisement
eminem kim mathers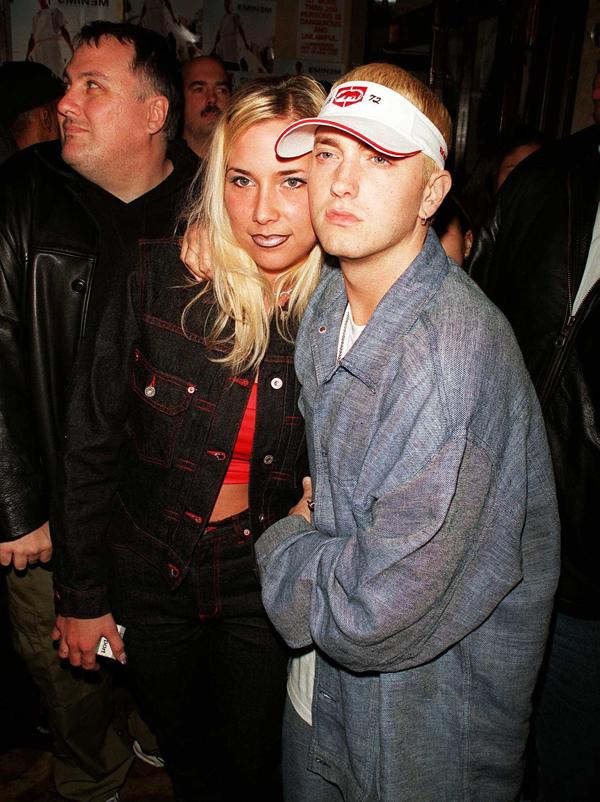 Eminem
At times she has been the love of his life, his musical inspiration and his worst enemy. Eminem's love-hate relationship with his ex-wife Kim Mathers is legendary and the two have married and divorced each other twice. But fantasizing about killing your spouse and working those thoughts into a hip-hop track doesn't make the rapper Husband of the Year.
Article continues below advertisement
ike turner tina turner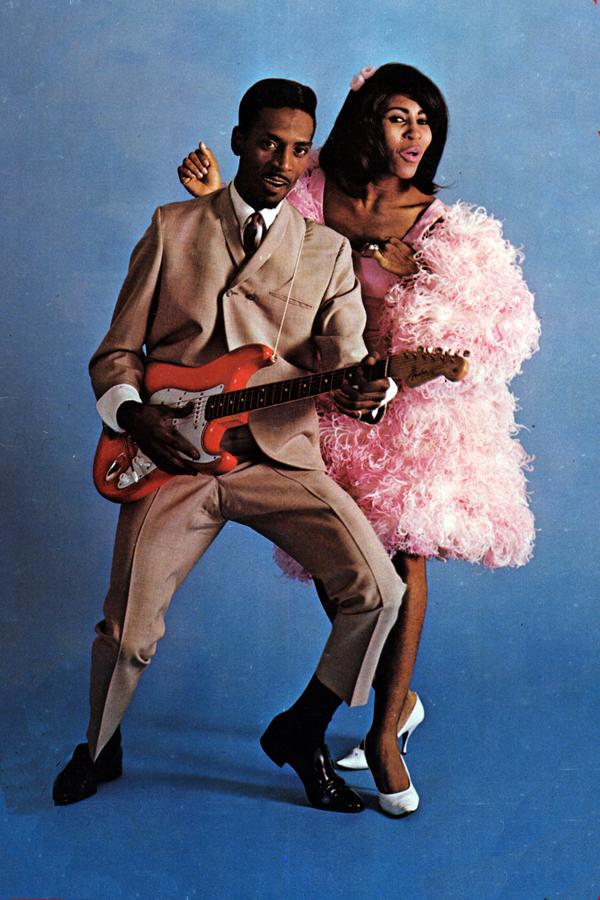 Ike Turner
"I laid there with a swollen head, just having had sex, feeling like 'you have really gotten yourself into something." That's what Tina Turner told Oprah Winfrey about the first time that her ex-husband Ike Turner beat her. The What's Love Got To Do With It? singer says the notoriously bad-tempered musician used to beat her "against the head" with a "wooden shoe stretcher."
Article continues below advertisement
Johnny Weir and Victor Voronov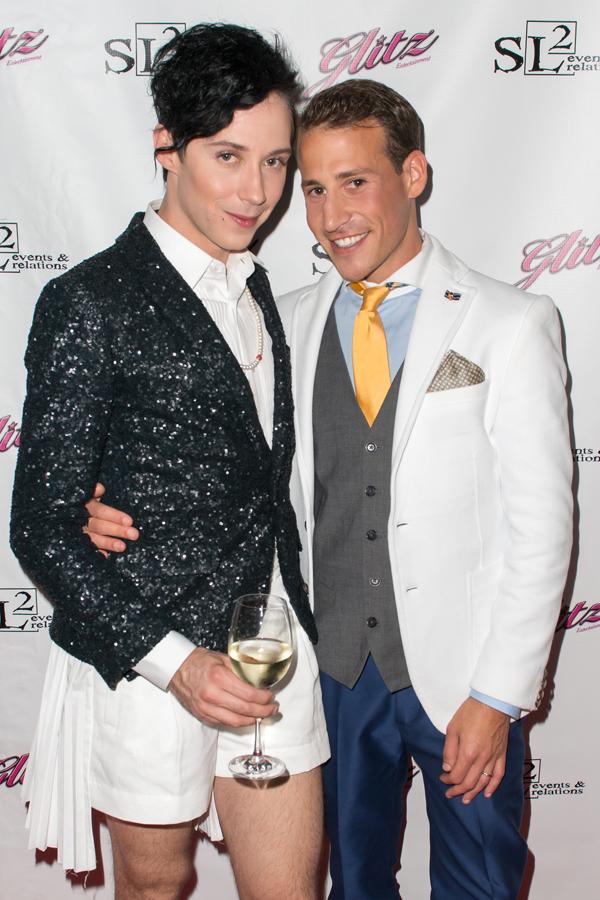 Johnny Weir and Victor Voronov
This toxic marriage has included accusations of domestic violence, infidelity, sexting and leaked nude photos. Earlier this year Olympic figure skater Johnny Weir spoke to Access Hollywood about his troubled marriage to Victor Voronov, describing a scuffle between the husbands. He said: "We were fighting in such a terrible way, and it did get physical on that night."
Article continues below advertisement
o.j Simpson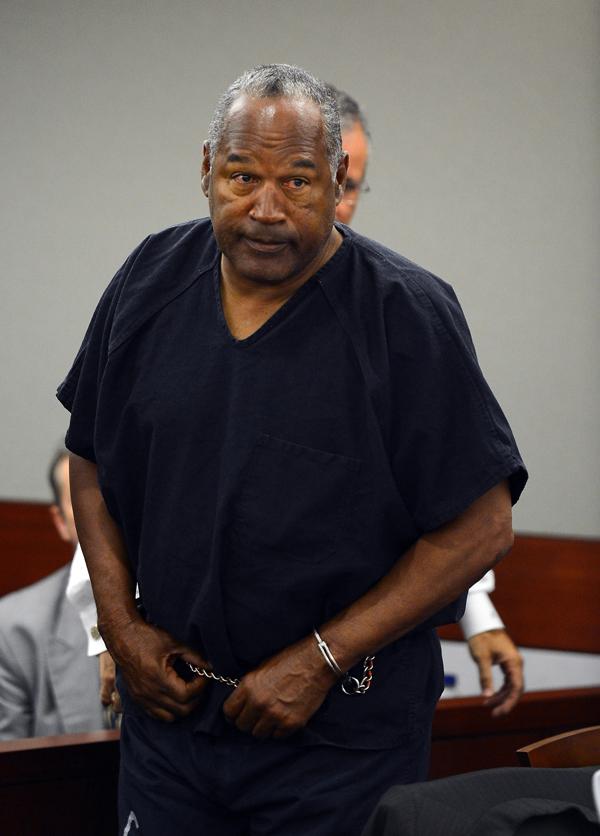 O.J. Simpson
He was controversially acquitted of killing his ex-wife Nicole Brown Simpson and her friend Ron Goldman. But O.J. Simpson had a history of domestic violence, being arrested multiple times for abusing the mother of two of his children long before her murder. On one occasion, in a released 911-tape, Brown Simpson is heard screaming: "He's going to kill me, he's going to kill me."
Article continues below advertisement
joe dimaggio marilyn monroe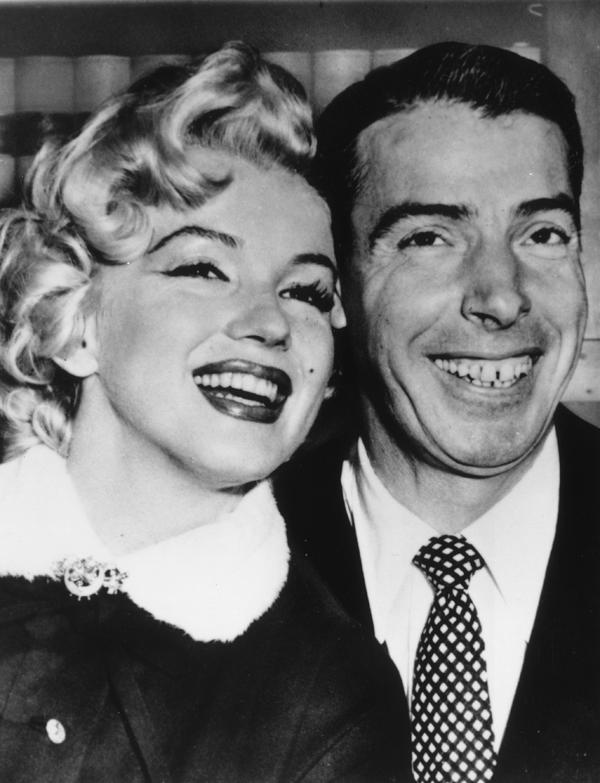 Joe DiMaggio
"He caught up to her…grabbed her by the hair and sort of half-dragged her back to the house." That's how Joe DiMaggio Jr. recalls a fight that his baseball legend father had with his then-wife Marilyn Monroe in the 1950s. According to the book Joe and Marilyn: Legends In Love by C. David Heymann, DiMaggio's obsession with the screen legend lasted after their divorce. He even once burst into the wrong West Hollywood apartment with Frank Sinatra in a bid to catch the actress with one of her lovers.