Bad Romance! The 20 Most Toxic Hollywood Relationships Ever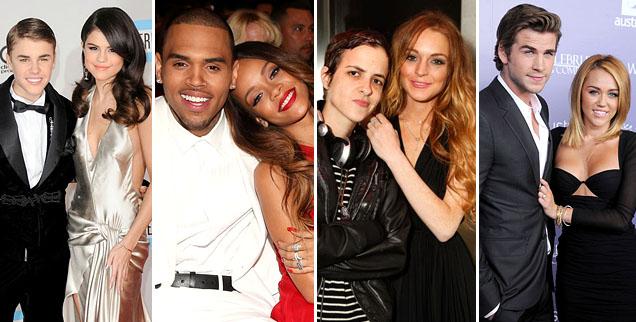 Some relationships are just bad news. Here's the proof...
Article continues below advertisement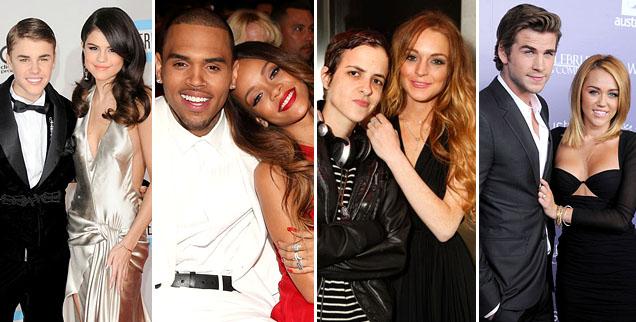 Chris Brown and Rihanna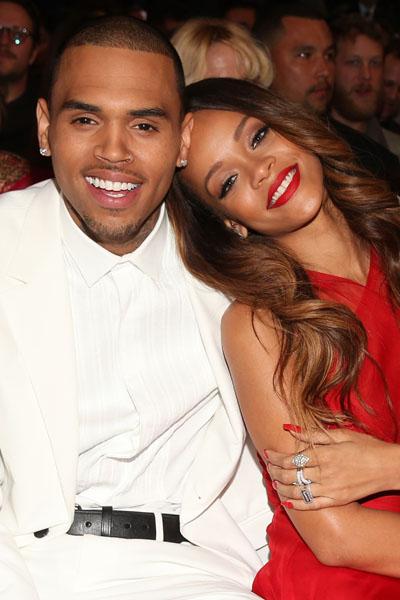 Chris Brown and Rihanna were hip-hop's hottest young couple, until their explosive argument the night before the 2009 Grammy Awards left the sexy singer bruised and battered. After years of apologizing and attempting to get his career back on track, Chris finally got Rihanna back in his arms in late 2012 and the couple gave their romance a second shot, but their reunion only lasted a few months.
Article continues below advertisement
Tomy Lee and Pamela Anderson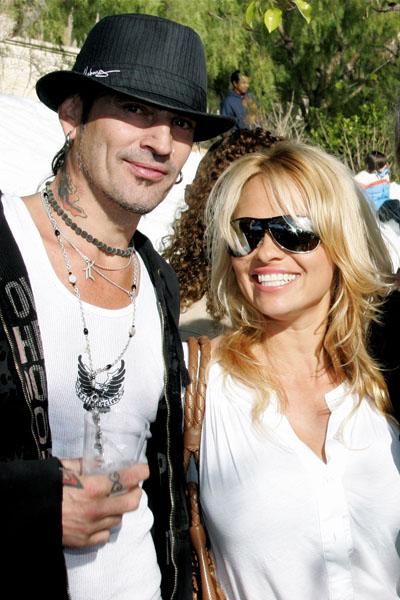 Pamela Anderson and Tommy Lee's bad romance was the Sunset Strip fairy tale of the 1990s gone wrong! The couple eloped in 1995 after only knowing each other for 96 hours and have been on-again-off-again in their tumultuous love affair ever since. Their relationship highlights include a sex tape, two children, Anderson claiming that Lee gave her Hepatitis C, a domestic violence incident (which Lee served 4 months in jail for), Anderson filing for divorce twice and reconciling twice, with the couple finally getting divorced in 1998 and briefly back together in 2008.
Article continues below advertisement
Carmen Electra and Dennis Rodman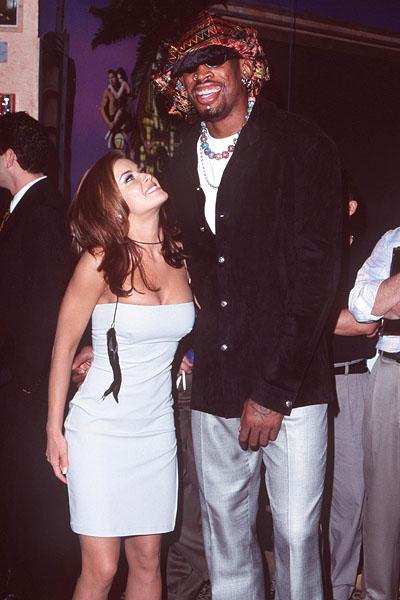 After a wild night out in Sin City, Carmen Electra and Dennis Rodman tied the knot in November 1998 and were married for less than sex months – but the honeymoon was over long before they legally split. Less than two weeks after their wedding, Rodman filed an annulment, claiming he wasn't in a sound mind when he said his vows. The couple reconciled soon after, but that February it was revealed that they were living in separate homes. Despite getting a divorce, the duo reconciled and ended up in a domestic violence dispute in a Miami hotel in November 1999, and both were arrested for misdemeanor battery.
Article continues below advertisement
Miley Cyrus and Liam Hemsworth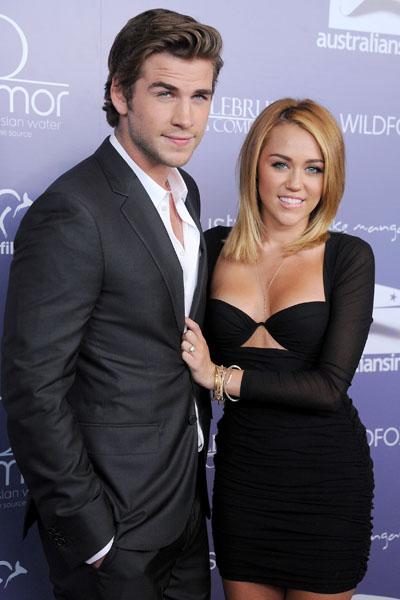 Miley Cyrus admitted she was dating her The Last Song costar Liam Hemsworth in 2010, but their romance hasn't exactly been seamless. In June 2010, Miley denied rumors of a split, but months later in August they were confirmed. They got back together and broke up a few more times, announcing another reconciliation in April 2011. In June 2012, Miley announced her engagement to Liam, but within months of getting her blinging engagement ring, reports surfaced that Liam was cheating on her. Though currently both parties are playing coy about their current relationship status, it's been quite awhile since they have been snapped together and sources close to the stars say the wedding is off.
Article continues below advertisement
Brooke Mueller and Charlie Sheen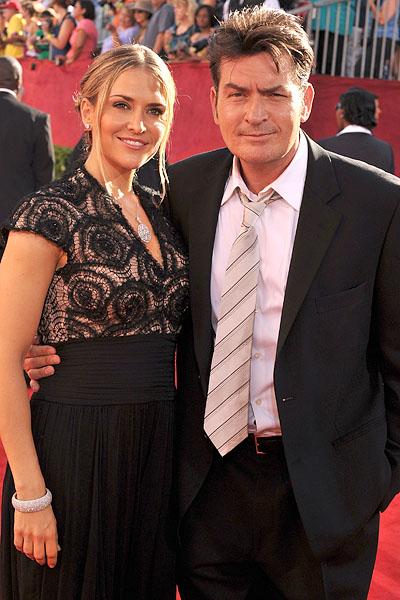 Charlie Sheen has never had it easy when it comes to romance, but his marriage to Brooke Mueller was definitely one of his worst. After Sheen met Mueller through mutual friends, they got married in May 2008 and she gave birth to their twin sons in March 2009. The couple had a major feud in Aspen in December 2009, with Sheen getting cuffed and charged with felony menacing, as well as third-degree assault and criminal mischief for attacking her. Most of the charges were dismissed, with Sheen pleading guilty to misdemeanor assault and receiving a sentence that included rehab, probation and anger management. Sheen filed for divorce in November 2010, and the two continued their scandalous shenanigans throughout their divorce, with Mueller in and out ofrehab and various incidents involving the police and their two twin sons, who were recently given to Sheen's other ex-wife, Denise Richards.
Article continues below advertisement
Mike Tyson and Robin Givens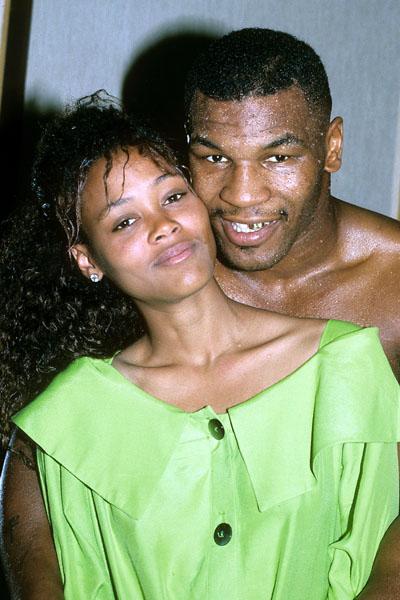 Mike Tyson married gorgeous actress Robin Givens in February 1988, and within months the couple's relationship was on the rocks. Givens suffered a miscarriage in May of that year, and soon after, alleged domestic abuse against the boxer, describing their relationship to Barbara Walters as "pure hell." Givens filed for divorce within the year, while Tyson countersued to have the marriage annulled, claiming that Givens had trapped him into getting married by faking a pregnancy.
Article continues below advertisement
Michael Lohan and Kate Major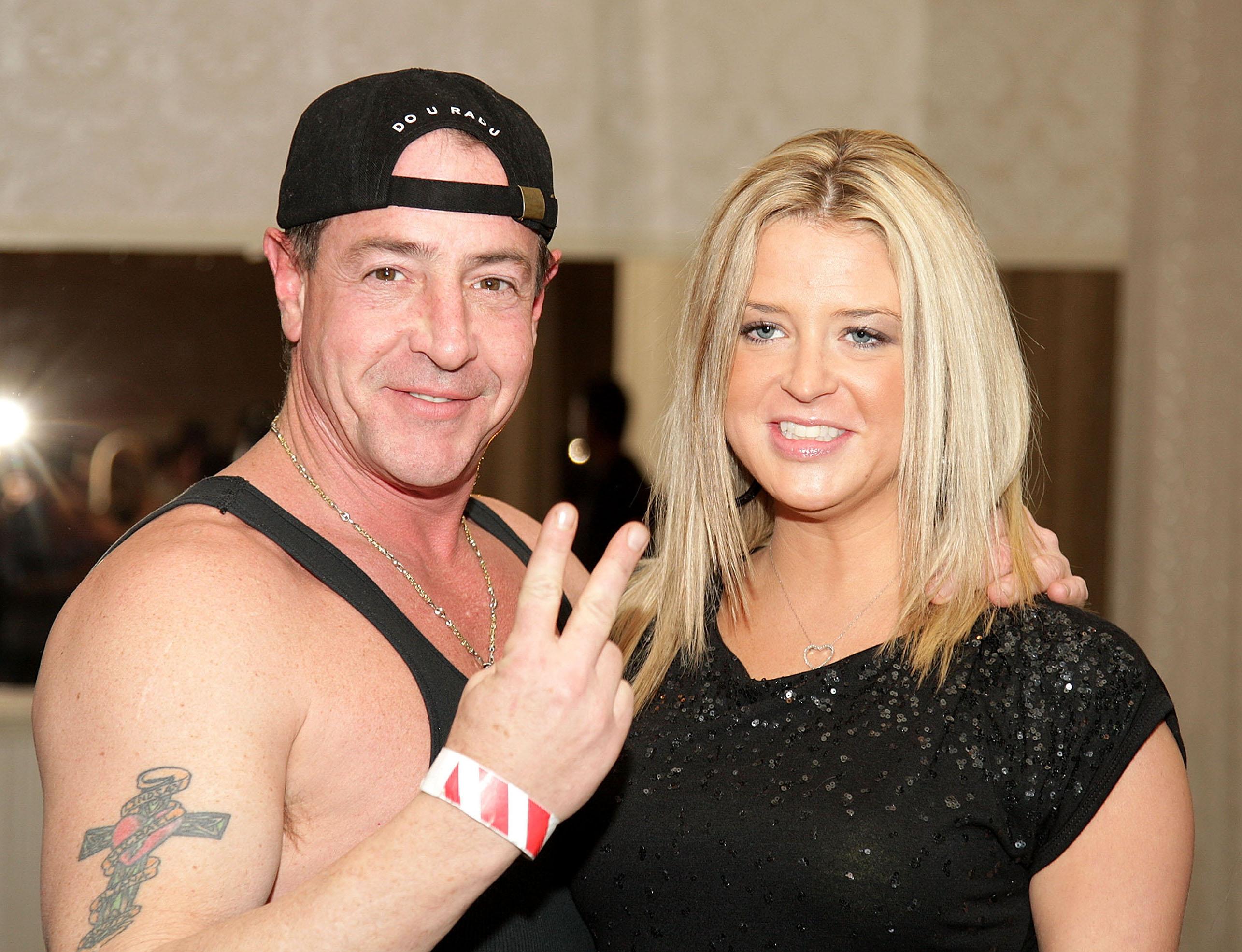 From multiple breakups and reconciliations to restraining orders and domestic violence incidents, Michael Lohan and Kate Major can't seem to get enough of each other. The on-again-off-again couple, who live in Florida, recently welcomed a baby boy together.
Article continues below advertisement
Selena Gomez and Justin Bieber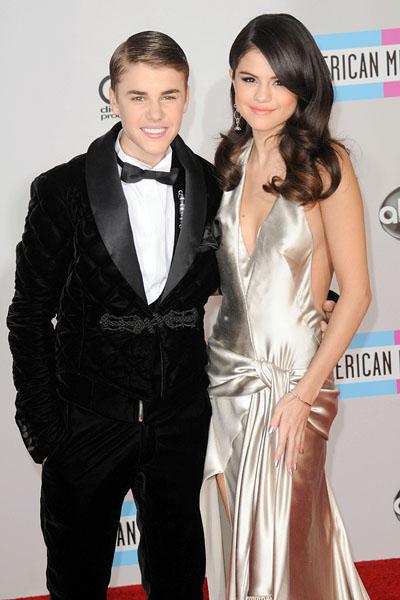 Selena Gomez and Justin Bieber were young Hollywood's golden couple, until their picture perfect romance started to crumble with rumors that the teen pop idol was cheating on his gorgeous girlfriend. But despite his wandering eye and his bad boy antics, Gomez keeps getting back together with Bieber.
Article continues below advertisement
Madonna and Sean Penn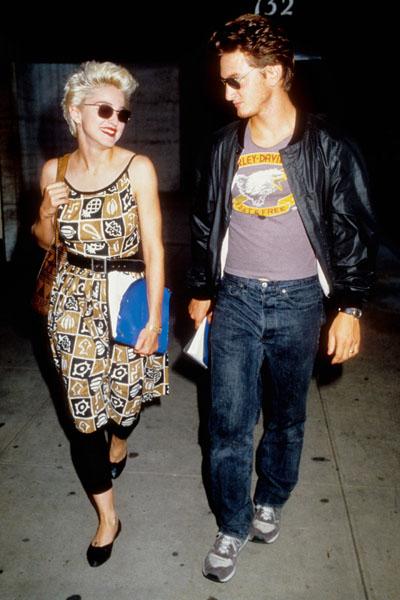 Madonna and Sean Penn started out as a storybook Hollywood couple, but they didn't have the fairytale ending that they hoped for. Shortly after they married in 1985, Penn's violence issues started flaring up and the couple was involved in various domestic disputes, one of which landed Madonna in the hospital, and another resulting in felony domestic assault charges for Penn, which he plead down to a misdemeanor. The couple finally divorced in 1989.
Article continues below advertisement
Kate Moss and Pete Doherty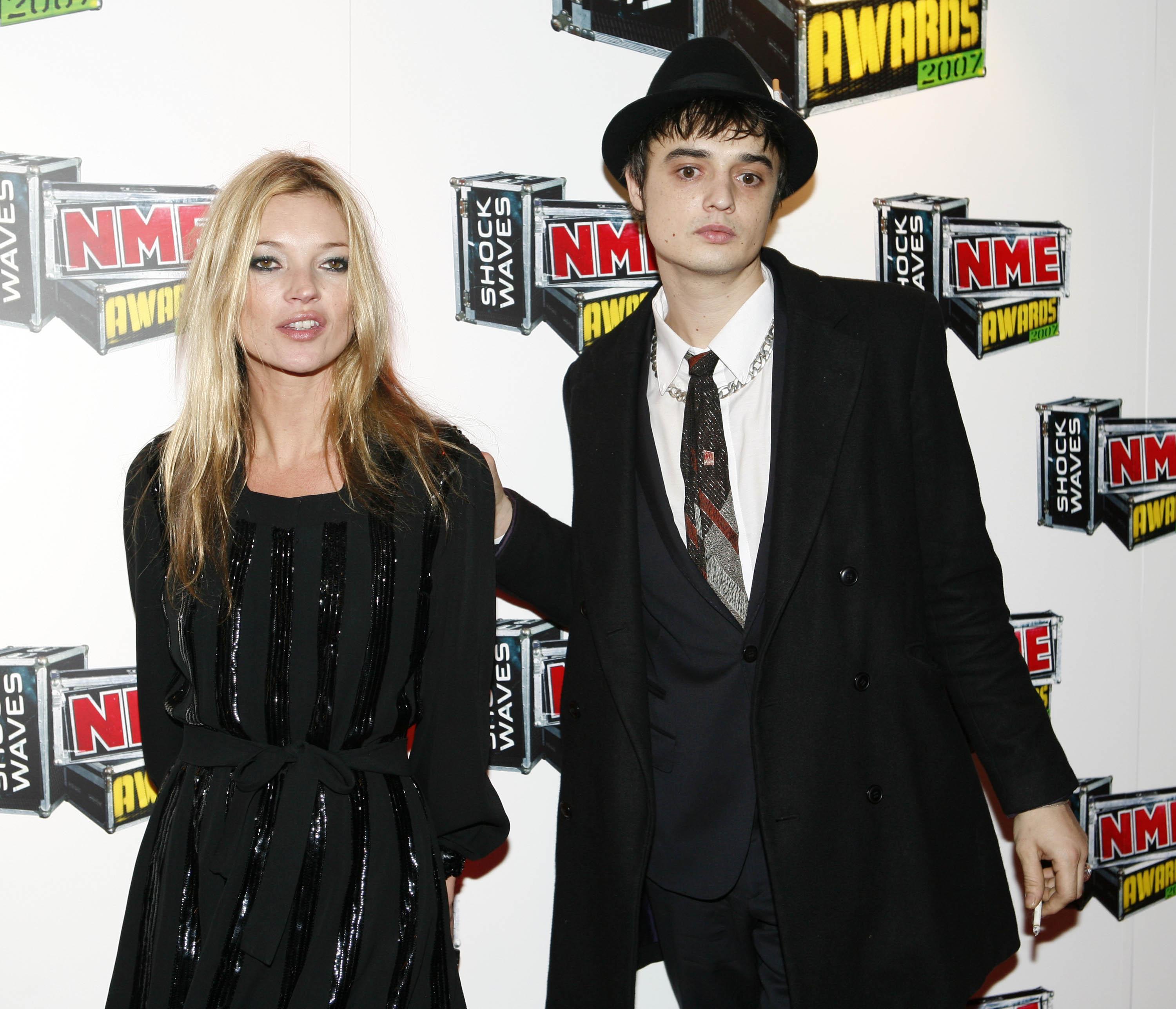 Kate Moss always had a thing for bad boys, but her relationship with heroin addict and rocker Pete Doherty was her most toxic. Doherty, who was in and out of rehab, and Moss' tumultuous and high-profile relationship and brief engagement culminated in Moss' shocking cocaine scandal, when photos surfaced of her doing lines with Doherty.
Article continues below advertisement
Jude Law and Sienna Miller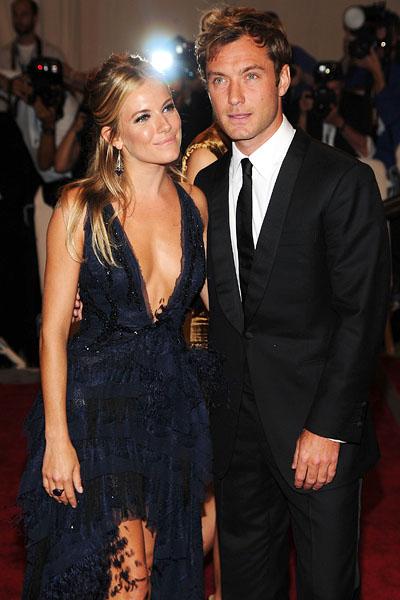 Jude Law and Sienna Miller made one of the most beautiful couples in Hollywood, but after getting engaged the hot actor was caught cheating on Miller with his nanny and the wedding was called off. Miller eventually got back together with Law, but their romance couldn't sustain his previous infidelities.
Article continues below advertisement
Bobby Brown and Whitney Houston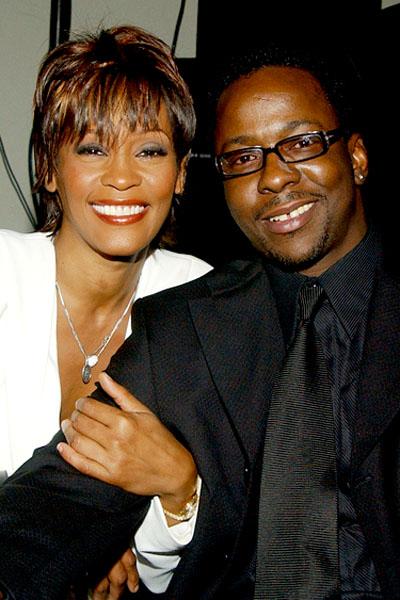 Bobby Brown and Whitney Houston were one of music's most tragic couples. Married from 1992-2006, the couple's trials and tribulations were covered extensively by the media and included everything from drug and alcohol addiction, infidelity accusations, arrests and domestic abuse.
Article continues below advertisement
Lindsay Lohan and Samantha Ronson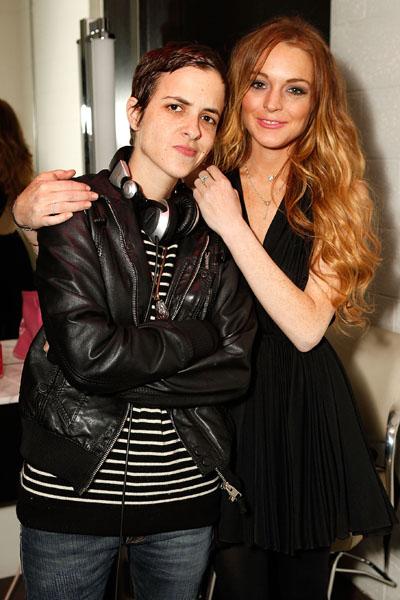 Lindsay Lohan surprised her fans when she hooked up with DJ Sam Ronson. The same-sex couple, who refused to comment on their relationship for a while, were hardly happily in love during their on-again-off-again relationship, getting into multiple public spats. Both have since admitted that the union wasn't a match made in heaven.
Article continues below advertisement
Alec Baldwin and Kim Basinger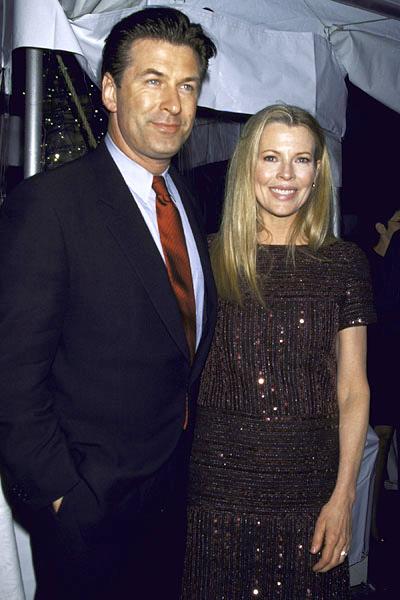 Alec Baldwin and Kim Basinger seemed like a match made in Hollywood heaven, until they went their separate ways and headed for divorce court in 2001. Their battles didn't end when their divorce was finalized, however, and after years of fighting over custody of their daughter, Ireland, things got really heated when a voicemail that Baldwin left for his daughter, who was 11-years-old at the time, calling her a "rude, thoughtless little pig," was leaked onto the Internet.
Article continues below advertisement
Jenelle Evans and Courtland Rogers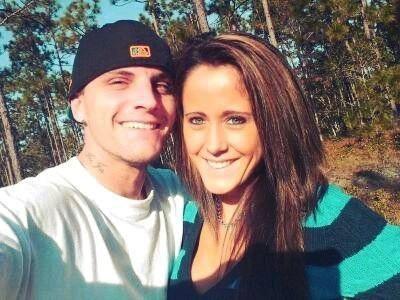 It's hard to keep up with Jenelle Evans and Courtland Rogers' relationship status! The former Teen Mom and her bad boy husband have broken up and gotten back together countless times, endured several domestic violence disputes, resulting in multiple arrests for battery and drug possession charges.
Article continues below advertisement
Diane Lane and Josh Brolin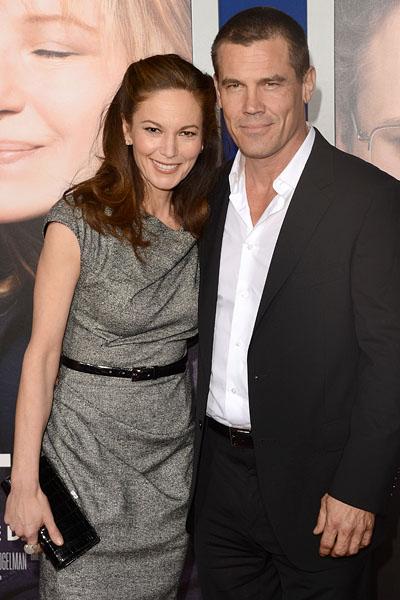 Four months into their 2004 marriage, Josh Brolin was arrested and charged with spousal battery for hitting his wife Diane Lane. Though they managed to keep a somewhat low profile over the next few years, Brolin's anger issues started to surface again and shortly after the actor was arrested for public intoxication on New Years 2013, Lane filed for divorce.
Article continues below advertisement
OJ Simpson and Nicole Brown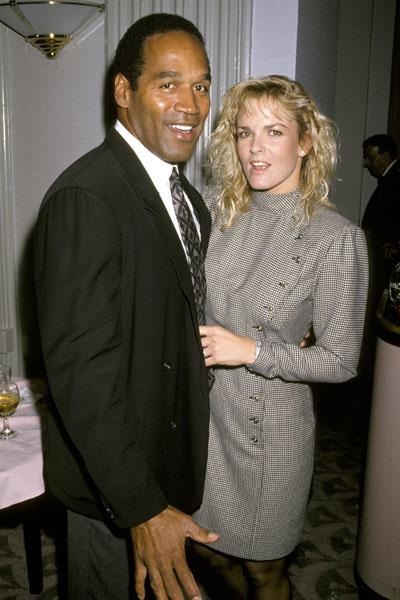 Nicole Brown and OJ Simpson dated for several years before getting married in 1985, having two children along the way. In 1989 Simpson pleaded no contest to spousal abuse, and Brown finally filed for divorce in 1992. Years later in his book, OJ accused Brown of having a drug problem and dual personality. In June 1994, Brown was found murdered at her home along with her friend Ronald Goldman, with OJ as the leading suspect. Though he was arrested and charged with the crime, he was found not guilty, but later found liable for the deaths in a civil suit.
Article continues below advertisement
Jenna Jameson and Tito Ortiz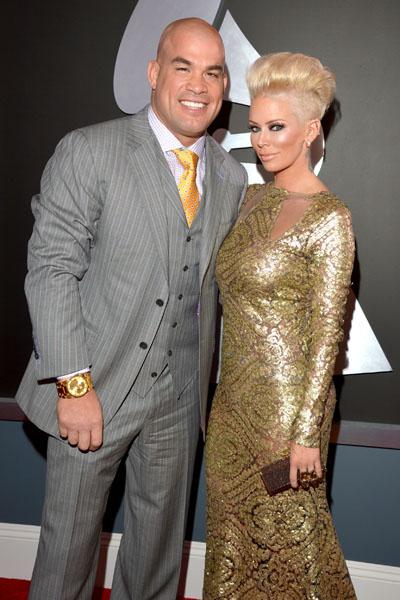 Porn princess Jenna Jameson found a partner in UFC fighter Tito Ortiz, but the duo's relationship has been beyond dramatic. Ortiz was arrested in 2010 for domestic abuse, and it looked like the couple was headed for a split, but Jameson later withdrew the charges. In 2012, Jameson was arrested for a DUI and shortly after the couple announced they were splitting up. Months after that, she was arrested for battery while celebrating her birthday, and in April 2013 Ortiz was given custody of their kids.
Article continues below advertisement
Chad Ochocinco and Evelyn Lozada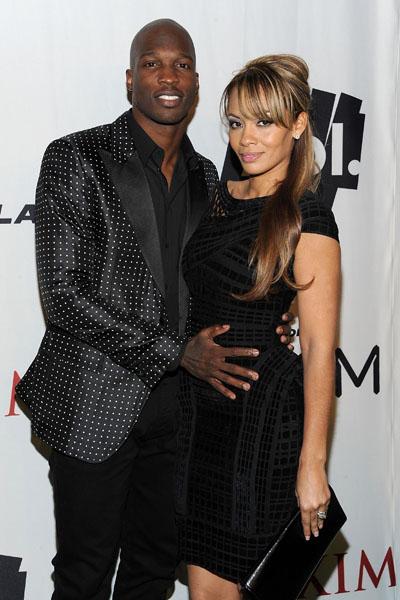 Chad Ochocinco and Evelyn Lozada were madly in love and even filmed a reality show about their whirlwind romance and marriage, but shortly after they tied the knot Evelyn discovered that her NFL husband was cheating on her and they got into a fight that left her bruised and battered. Chad was charged with domestic violence and 41 days into their marriage their show was cancelled and they started the divorce process. That didn't stop Chad from getting a tattoo of Evelyn's face on his leg, just so she would know that he still cared about her.
Article continues below advertisement
Tom Sizemore and Heidi Fleiss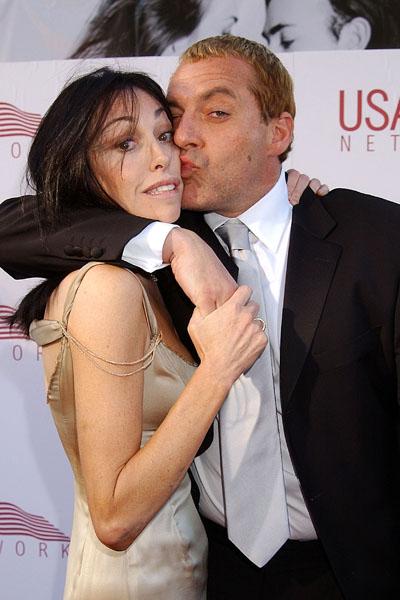 Tom Sizemore started dating Hollywood madame Heidi Fleiss in 2011 and after a few years of domestic bliss things started to fall apart. In 2003, Fleiss filed abuse charges against Sizemore, accusing him of beating her up, burning her with a cigarette and dragging her across a room. The actor was convicted on six charges and spent ninety days in jail.